Many investors are looking at the steep skid Alibaba Group Holding Ltd. (NYSE: BABA) has taken since its IPO as a major cause for concern.
But for us, this is only an opportunity.
Because Alibaba stock represents an opportunity to create the kind of wealth that you'll be able to pass along to future generations.
That makes the Chinese e-commerce giant what I call a "Piggybank Investment." Essentially, whenever you fill up your piggybank (or a jar you store on the closet shelf) you scoop up the change and put it into Alibaba.
Today, I'll show you how "Piggybank Investing" works.
It takes just a few pennies at a time…
"Gloom" Is Opportunity
To fully explain "Piggybank Investments," it would help to take a closer look at Alibaba's closest American counterpart.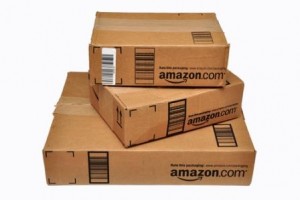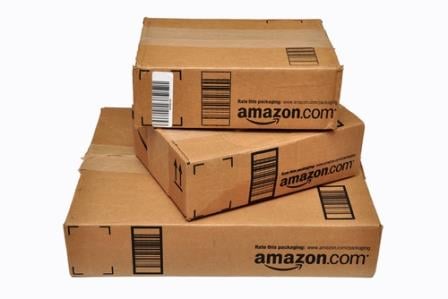 So let's go back 17 years, to the day, and see where shares of Amazon.com Inc. (Nasdaq: AMZN) were trading.
Amazon went public on May 15, 1997, at $18 a share. But thanks to three stock splits that took place in the late 1990s, the adjusted Amazon IPO price works out to $1.50 a share.
On April 9, 1998, Amazon closed at $7.94.
Fast-forward 17 years. Today, Amazon opened at $384.31. That's a 4,740.2% increase in 17 years.
For purposes of comparison, Amazon is a terrific "peer" company for Alibaba.
And you can see the profit potential when a well-chosen and well-timed investment such as Amazon – or Alibaba – is held for the long run.
Transformers
Amazon and Alibaba are examples of firms so revolutionary that they change the way business in their sector is conducted.
They even change consumer behavior.
True transformational companies are a rarity – which is why the payoff is so huge.
Amazon – along with eBay Inc. (Nasdaq: EBAY) and other retailers jumping online along with them – changed the way America shops. First off, they practically invented e-commerce – and changed the landscape of our malls and strip centers.
And now Amazon has become much more than a retailer. Instead of competing against Borders, Caldor and Pets.com, it's going up against Apple Inc. (Nasdaq: AAPL) and Google Inc. (Nasdaq: GOOG, GOOGL). It's doing so by buying up every part of the value chain – and then creating a tech "ecosystem" that you never have to leave.
By emerging when it did, Amazon displayed impeccable timing.
Amazon achieved its own "critical mass" just as the Internet did in the United States.
Here's how Alibaba has the same opportunity…
Join the conversation. Click here to jump to comments…
About the Author
Michael A. Robinson is one of the top financial analysts working today. His book "Overdrawn: The Bailout of American Savings" was a prescient look at the anatomy of the nation's S&L crisis, long before the word "bailout" became part of our daily lexicon. He's a Pulitzer Prize-nominated writer and reporter, lauded by the Columbia Journalism Review for his aggressive style. His 30-year track record as a leading tech analyst has garnered him rave reviews, too. Today he is the editor of the monthly tech investing newsletter Nova-X Report as well as Radical Technology Profits, where he covers truly radical technologies – ones that have the power to sweep across the globe and change the very fabric of our lives – and profit opportunities they give rise to. He also explores "what's next" in the tech investing world at Strategic Tech Investor.