If you're wondering what stocks to buy today, you've come to the right place.
You see, every day our Money Morning experts deliver the best stocks to buy across a range of sectors. Then each week we collect the latest recommendations in one roundup, in case you missed any.
Last week Money Morning Biotech Investing Specialist Ernie Tremblay revealed the best stock to profit from the $20 billion-per-year weight loss industry.
Tech Specialist Michael A. Robinson offered the best way to cash in on a $15 billion subsector of the greater automotive tech industry.
Chief Investment Strategist Keith Fitz-Gerald discussed a micro-cap stock he projects will soar more than 1,000% in five years – but you'll have to get in now to benefit from the "first mover" advantage.
And there's much more. You can find all of last week's recommendations here in our newest list showcasing what stocks to buy today.
What Stocks to Buy Today: 7 New Picks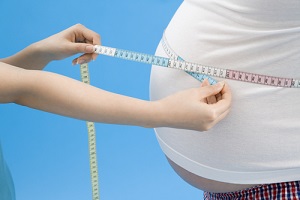 Two-thirds of adults and one-third of children in the United States are overweight or obese. But despite those statistics, and the known health risks associated with obesity, weight loss (or "bariatric") drugs face many obstacles in finding their way to the patients who need them. Not only must these drugs pass through the FDA approval gauntlet, but doctors must be willing to prescribe them and insurance companies willing to cover them. And because every weight loss drug in the past was eventually pulled from the shelves due to unwanted or even dangerous side effects, the FDA has been slow to approve new ones. But Money Morning Biotech Investing Specialist Ernie Tremblay believes a recently approved drug will be a game-changer for the $20-billion-a-year weight loss industry. Post-approval studies revealed the drug causes a wide array of positive cardiovascular effects. Shares of the company that makes the drug have already risen more than 50% in the last two months. But Tremblay predicts even bigger gains ahead for the biotech firm behind what could be "one of the biggest medical blockbusters of all time"…