A Netflix stock split may be coming as soon as June 9, 2015.
That's when Netflix Inc. (Nasdaq: NFLX) will hold its annual meeting, where investors will vote on the potential NFLX stock split.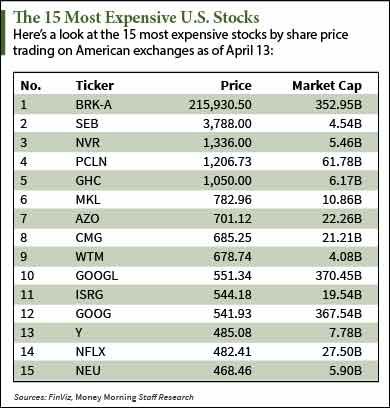 In a regulatory filing Friday, Netflix officials proposed increasing the number of NFLX shares authorized from 170 million to 5 billion. Netflix previously had a two-for-one stock split in 2004.
According to the filing, the Netflix stock split would allow better flexibility for dividends, equity financing, and acquisitions. The company has not yet determined the ratio for the stock split.
Netflix settled on the 5 billion total saying it is comparable to the number of shares of other major tech firms. Apple Inc. (Nasdaq: AAPL) has 5.8 billion shares outstanding, while Microsoft Corp. (Nasdaq: MSFT) has 8.2 billion, and Facebook Inc. (Nasdaq: FB) has 2.2 billion.
A Netflix stock split would also bring down the price of Netflix shares considerably. According to FinViz, NFLX has the 14th most expensive share price on American exchanges at more than $476 per share.
"At a lower price point, there's a perception the stock is more accessible," Netflix spokeswoman Anne-Marie Squeo told Bloomberg.
Shares climbed 3.4% following the news Friday. NFLX stock jumped another 5% on Monday morning after UBS upgraded its rating from "Neutral" to "Buy" and set a price target of $565. NFLX shares hit an intraday high of $485.00 Monday.
NFLX is now up 39.6% in 2015. That compares to gains of just 1.4% for the Dow Jones Industrial Average and 2.2% for the S&P 500.
And even though it has vastly outperformed the broader markets in 2015, retail investors should be cautious with NFLX stock…
How to Play NFLX Before a Netflix Stock Split