The solid façade of OPEC is crumbling.
The latest indication that all is not well within the ranks of the oil cartel came on April 13, when the organization released its monthly Bulletin.
Inside the magazine, the commentary slammed non-member nations for failing to follow the organization's lead in "stabilizing" oil prices and having "go-it-alone" attitudes.
But despite the essay's reprimanding tone, I found two more hints that OPEC is losing its grip on world energy domination.
Today, the U.S.'s position as a rising energy superpower seems to have the cartel quaking in its boots.
Here's why I think OPEC is losing the Oil War...
OPEC's Grasp on Oil Control Loosens...
Although OPEC's unusual report accused no country by name of blatantly snubbing its policies, it specifically noted that the United States, along with Canada, (both shale oil sources) had increased production by 6.3 million barrels a day over the past nine years while OPEC had kept its aggregate volume at 30 million.
Traditionally, OPEC has served as the "global balancer" - increasing or cutting oil exports to maintain pricing ranges.
This time, however, it wants those cuts to come from elsewhere.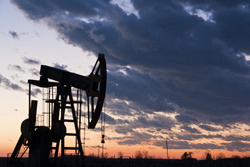 OPEC still controls 40% of the world's production. Yet that does not have the impact it had previously.
And with some 86% of the world's extractable unconventional crude located outside OPEC membership, the problem for the cartel will only become worse as more nations seek to satisfy more demand locally.
Led by Saudi Arabia, last November OPEC announced it had kept its production unchanged, precipitating the final major decline in crude prices. In one day, oil fell by 7% to $69.
True, the decision prompted some cuts from Russia in the face of a declining economy and a faltering currency (both direct results of low oil prices). And the ongoing civil war in Libya has effectively stopped all oil exports from that country.
...And the U.S.'s Energy Dominance Strengthens
But in Saudi Arabia's eyes, the main culprit remains the United States, whose expanding shale and tight oil production has shifted the "balancer" position in global oil from OPEC to the Americans.
My international contacts confirm that the U.S. production success has taken the main OPEC powerbrokers - the Saudis, Kuwait, and the United Arab Emirates - by surprise.
More oil is coming quicker than anticipated. The average output analysts are predicting for American oil producers is astounding...
Join the conversation. Click here to jump to comments…
About the Author
Dr. Kent Moors is an internationally recognized expert in oil and natural gas policy, risk assessment, and emerging market economic development. He serves as an advisor to many U.S. governors and foreign governments. Kent details his latest global travels in his free Oil & Energy Investor e-letter. He makes specific investment recommendations in his newsletter, the Energy Advantage. For more active investors, he issues shorter-term trades in his Energy Inner Circle.