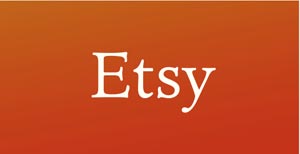 The Etsy IPO filing with the Securities and Exchange Commission (SEC) was archived on March 4. The paperwork came almost a decade after the company was founded in a Brooklyn, N.Y., loft.
Etsy (Nasdaq: ETSY) originally filed with the SEC to raise up to $100 million in its IPO. The e-commerce firm increased its deal size on March 31 and will now raise $250 million by selling 16.7 million shares at a $14 to $16 price range.
Here are three key points from the Etsy IPO filing before ETSY stock begins trading tomorrow…
Three Takeaways from the Etsy IPO Filing
Etsy hasn't made a profit in three years. The company reported a net loss of $15.2 million last year, a huge increase from $796,000 in 2013. The larger loss came from Etsy more than doubling its spending on marketing to $40 million in 2014. Etsy also told investors it may not turn a profit anytime soon.
Etsy's wholesome values could continue to spike losses. Etsy admitted in the filing that the firm's financial growth could be stunted because of its adherence to environmental and social values, among others. One example from the filing is the company's freedom to "prohibit the sale of items in our marketplace that we believe are inconsistent with our values even though we could benefit financially from the sale of those items."
Etsy reserved some initial shares for its community. The company declared that underwriter Morgan Stanley (NYSE: MS) will set aside 5% of the shares sold in the IPO for its "U.S.-based Etsy community and other individual investors." That comes out to about 835,000 shares up for grabs by Etsy buyers and sellers.
The Etsy IPO Is the Biggest NYC Tech IPO Since 1999… Etsy will be the biggest deal from the Big Apple since Barnesandnoble.com during the dot-com bubble. Here's how the Etsy IPO price compares to other New York tech IPOs…
Follow me on Twitter: @AlexMcGuire92