What is an ETF? The short answer is that it's a security that trades like a stock, has the diversification of a fund, and is tax-friendly.
Now let's look a little closer at what exchange-traded funds have to offer.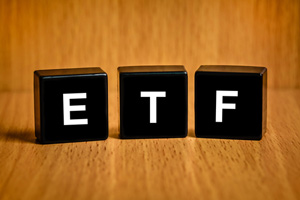 An ETF, or an exchange-traded fund, tracks an index, commodity, bonds, or basket of assets. ETFs trade like equities on a stock exchange. Prices fluctuate throughout the day as shares are bought and sold.
The first ETF debuted in January 1993. That's when the SPDR S&P 500 ETF Trust (NYSE Arca: SPY), "spider" for short, was launched.
Since then, ETFs have experienced a tremendous growth spurt and increased popularity.
The number of ETFs topped 100 in 2001. A decade later, the sum eclipsed 1,000. Over the last decade, the number of ETFs has grown an average of 27% per year.
Today, there are more than 1,600 ETFs. From clean energy to private equity to short-term volatility, there's an ETF for nearly every sector and investment strategy.
Here's what makes ETFs so popular - plus three great ETFs to buy now...