[Editor's Note: This article originally appeared in Oil & Energy Investor on Thurs. April 16.]
Today I've got a "below the surface" read on what the OPEC report really means and what's going on behind closed doors.
Frankly, I had not planned to devote so many essays to the cartel and its policies. After all, the organization is no longer the center of the energy universe.
But it's my job to bring you the hottest developments in the world of energy - the shifts that will have the biggest impact on your investments and your money.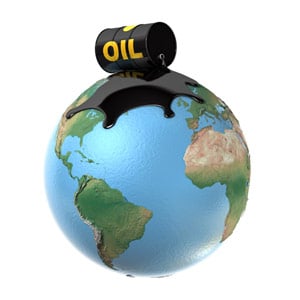 And there's nothing that matters more right now...
What is taking place within OPEC's ranks is shaping up to be the most important new direction in years. It is a story that is growing with each passing day, signaling a changing of the guard in oil and a broader restructuring in the energy space as a whole.
Make no mistake. We plan to make some nice profits from both of these developments.
Here's what just happened...
Non-OPEC Production Slips
OPEC announced three matters of interest this morning in its monthly market report.
First, it forecast a decline in non-OPEC production in 2015. The chunk of this, of course, comes from the United States and Russia.
These were the two targets of the Saudi-led decision last November to hold production constant. Since then, the Russians were the first to blink. And this week, the Energy Information Administration (EIA) figures pointed toward a peaking - and eventual decline - of domestic American production.
Combined with rising geopolitical tension in places like Iraq, Iran, Yemen, Nigeria, and Venezuela, this has translated into an accelerating oil pricing picture.
The oil price is finally giving a bit back to the market today but has been rising consistently of late. West Texas Intermediate (WTI), the crude oil benchmark traded in New York, closed yesterday up 5.8% for the day, 11% for the week, and a very nice 30.9% for the month. Meanwhile, Dated Brent (the London-set benchmark rate more widely used internationally) posted rises of 2.5%, 3.8%, and 12%, respectively.
As I have mentioned several times recently, this will not translate into prices jumping back up to $90 a barrel. While price is still essentially the relationship between supply and demand, one side of that dynamic is no longer an issue...
Join the conversation. Click here to jump to comments…
About the Author
Dr. Kent Moors is an internationally recognized expert in oil and natural gas policy, risk assessment, and emerging market economic development. He serves as an advisor to many U.S. governors and foreign governments. Kent details his latest global travels in his free Oil & Energy Investor e-letter. He makes specific investment recommendations in his newsletter, the Energy Advantage. For more active investors, he issues shorter-term trades in his Energy Inner Circle.