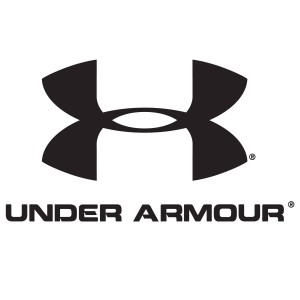 Sports apparel giant Under Armour (NYSE: UA) reported first quarter earnings this week to a mixed response. The Baltimore-based firm matched EPS expectations of $0.05 and exceeded Wall Street expectations on revenues, posting $805 million against the Street's estimate of $802.5 million.
Their full-year revenue outlook was raised to $3.78 billion but still fell short of analysts' estimates of $3.82 billion. The miss may have driven a roughly 4.7% price decline in early Tuesday trading, with UA stock in the $83.7 ballpark.
In its earnings release, the company took the opportunity to underscore the success of 21-year-old golfer Justin Spieth, an Under Armour-sponsored athlete. Spieth provided the firm with high-profile product placement by winning the 2015 Masters in record-tying form over the weekend. The Under Armour logo received prominent airtime on his cap and shirt during the three-day tournament, and the future impact of the young athlete's promise on the company's brand did not go unnoticed.
Following the tournament, investment banking firm Piper Jaffray (NYSE: PJC) presumably pieced together revenue assumptions confidently enough to move their target price on UA shares to $93 from $90 on the strength of the win.
Under Armour's price earnings ratio hovered in the stratospheric 89 range while its chief competitor Nike Inc (NYSE: NKE) remains in the upper twenties.