Every day, your team of experts at Money Morning brings you the best investment opportunities in a range of sectors. And each week, we round up all our recent picks in one concise list, in case you missed any.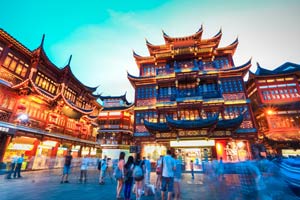 Last week, Money Morning Executive Editor Bill Patalon teamed up with Capital Wave Strategist Shah Gilani to share two "Market Disruptors" that deliver a one-two profit punch of high yield and capital appreciation.
Tech Specialist Michael A. Robinson shared a once-in-a-lifetime chance to invest in a transformational company - its stock is currently trading at a big discount.
That's just the start. We also shared two investment opportunities in China, 13 stocks to profit from a strong U.S. dollar, and more.
You can find all of last week's recommendations here in our latest list of the best stocks to buy now...
19 New Don't-Miss Investment Opportunities
Our New Best Investment Opportunities, No. 1: Money Morning Tech Specialist Michael A. Robinson is a firm believer in the value of investing in "transformational companies." They're so revolutionary that they actually change the way business is done in their sector. And when held over the long haul, shares of such companies help investors amass tremendous wealth. Take Amazon.com Inc. (Nasdaq: AMZN), for example. Amazon practically invented e-commerce. It changed the way America shops. But it's also become much more than a retailer, effectively creating a tech ecosystem that you never have to leave. Seventeen years ago, less than a year after its IPO, AMZN shares traded at $7.06. Today shares trade at $388.46 - that's a 4,819% gain. And now you have a chance to pick up shares of a similarly transformational company, in its early stages. Now's a great time to buy - shares are down 20% so far this year, but they won't stay there...
Our New Best Investment Opportunities, No. 2: "When Market Disruptors are present, profit opportunities are at their apex," Money Morning Capital Wave Strategist Shah Gilani recently told Executive Editor Bill Patalon. These Disruptors are paradigm-shifting, rule-bending, game-changing catalysts - and they're everywhere. "Disruptors are already changing how we communicate [smartphones]; how we date [Match.com, eHarmony]; how we get around [Uber and Tesla]; how we get where we're going [GPS] - and where we stay once we get there [Airbnb]," Shah said. "What investors need to realize is that hidden behind each of these changes is a major opportunity to make money." Gilani sees peer-to-peer lending as a Market Disruptor in the banking sector. But he's not suggesting investors jump in and start lending money to strangers. The safer way to play this trend is through publicly traded business development companies. By law, they're required to pass along at least 90% of their net income to shareholders, so you're virtually guaranteed fat returns. He revealed two BDC stocks that offer a rare combination of capital appreciation and high yield. One yields 11%, and the other 8.3%...
Our New Best Investment Opportunities, No. 3: Investing in China is falling out of favor as more and more statistics point to slowing economic growth for the Asian nation. In January, China's growth was its weakest in 24 years. In March, China's exports fell 15% from the year-ago period. But here's what the multitudes of spooked investors fleeing the Chinese stock market are missing. China's current population is 1.4 billion. It's spawned a massive consumer market that will keep growing. "A big percentage of the time, the best time to buy something is when everyone else hates it," said Money Morning Executive Editor Bill Patalon. "The reality is that over the long haul, I don't think you're going to stop the social and economic progress that you're seeing in China." The easiest way to get started investing in China is via a broad-based exchange-traded fund. Patalon's recommendation has 50 holdings with an average market cap of $89.1 billion. This is a long-term play, not a speculative one - Patalon suggests investors get in now and continue to buy on the dips incrementally...
Our New Best Investment Opportunities, No. 4: We shared more investment opportunities in China last week. One taps into a fundamental shift taking place in the nation's economy. You see, China's middle class is growing at an astonishing pace. Whereas it comprised only 4% of the country's total population in 2000, that figure reached 68% in 2012. Currently at 600 million people, the ranks of China's middle class are projected to swell by 25 million each year. As more wage earners seek a higher standard of living, it will push China from a capital spending model that largely benefits state-owned enterprises toward a consumption-driven model. And the beneficiary will be Chinese small-caps. "Small-caps are tied almost directly to consumers," said Money Morning Chief Investment Strategist Keith Fitz-Gerald. "They will closely track the rise of the middle class with the least amount of interference." Fitz-Gerald recommended a small-cap ETF with holdings in industrials, tech, real estate, and more. This ETF comes with some risk, but also with greater profit potential than a broad-based play...
[epom key="ddec3ef33420ef7c9964a4695c349764" redirect="" sourceid="" imported="false"]
Our New Best Investment Opportunities, No. 5: The U.S. dollar is up more than 22% in the last year. This trend will likely continue as other central banks, notably the European Central Bank and the Bank of Japan, step up monetary easing at the same time when the U.S. Federal Reserve is preparing to raise interest rates. The strong U.S. dollar has taken a big bite out of earnings for multinational corporations because it makes U.S. goods more expensive to foreign buyers. For example, in its April 17 earnings call, Honeywell International Inc. (NYSE: HON) said it expects currency fluctuations to weigh down global sales by $1.7 billion in 2015. But not all companies have suffered. Those with a domestic business focus are thriving. We revealed four specific sectors that are host to quite a few "strong-dollar stocks," as well as 13 stocks to buy to profit from the greenback's strength...
Our New Best Investment Opportunities, No. 6: Gilead Sciences Inc.'s (Nasdaq: GILD) hepatitis C treatment, Sovaldi, comes with a hefty $1,000-per-pill price tag. That translates to up to $84,000 per patient for a full course. That also means total revenue for Sovaldi (Medicaid plus other health plans, etc.) was $10.3 billion in 2014. This blockbuster drug helped push GILD stock up 26.6% last year. And it's already up another 11.23% in 2015. But the Sovaldi cash cow isn't the only reason GILD remains one of the best biotech stocks to buy. There are two more tailwinds that will continue to push GILD stock higher - find out what they are here and don't miss any more of Gilead's gains...
More Investment Opportunities... The collective total of global M&A announced year to date eclipsed a whopping $1 trillion through the first week of April. At its current pace, M&A is on track to exceed $3.7 trillion in 2015. Here are two ETFs to buy to profit from soaring M&A - one is crushing the broader market this year...