Every day, your team of experts at Money Morning brings you the best investment opportunities in a range of sectors. And each week, we round up all our recent picks in one concise list, in case you missed any.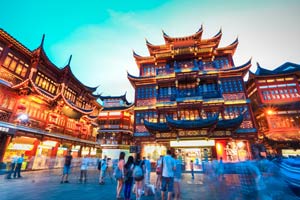 Last week, Money Morning Executive Editor Bill Patalon teamed up with Capital Wave Strategist Shah Gilani to share two "Market Disruptors" that deliver a one-two profit punch of high yield and capital appreciation.
Tech Specialist Michael A. Robinson shared a once-in-a-lifetime chance to invest in a transformational company - its stock is currently trading at a big discount.
Sign up for SMS so you never miss special events, exclusive offers, and weekly bonus trades.
That's just the start. We also shared two investment opportunities in China, 13 stocks to profit from a strong U.S. dollar, and more.
You can find all of last week's recommendations here in our latest list of the best stocks to buy now...
19 New Don't-Miss Investment Opportunities
Our New Best Investment Opportunities, No. 1: Money Morning Tech Specialist Michael A. Robinson is a firm believer in the value of investing in "transformational companies." They're so revolutionary that they actually change the way business is done in their sector. And when held over the long haul, shares of such companies help investors amass tremendous wealth. Take Amazon.com Inc. (Nasdaq: AMZN), for example. Amazon practically invented e-commerce. It changed the way America shops. But it's also become much more than a retailer, effectively creating a tech ecosystem that you never have to leave. Seventeen years ago, less than a year after its IPO, AMZN shares traded at $7.06. Today shares trade at $388.46 - that's a 4,819% gain. And now you have a chance to pick up shares of a similarly transformational company, in its early stages. Now's a great time to buy - shares are down 20% so far this year, but they won't stay there...