Monthly dividend stocks are growing in popularity. They offer investors all the benefits of traditional dividend-paying stocks, like predictable income, capital appreciation potential, and a buffer against market volatility.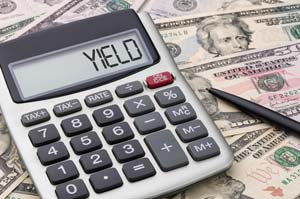 But they have an added perk: They send out payments each month rather than on a quarterly basis.
More and more companies have taken note of dividends' importance to investors. Within the broad-based S&P 500 Index, 83.7%, or 420 issues, pay a dividend. All 30 Dow Jones Industrial Average members do.
A growing number also recognize the value of delivering dividends to shareholders on a more frequent schedule. Indeed, income-hungry investors find a monthly payout appealing for a more regular income stream.
Here are four monthly dividend stocks that issue payouts 12 times a year...
Monthly Dividend Stocks: Four Top Picks
Monthly Dividend Stocks No. 1: JMP Group LLC (NYSE: JMP) is a full-service investment banking firm based in San Francisco. Founded in 2000, JMP provides investment banking, sales and trading, and equity research. Clients include institutional and high-net-worth investors. In just 11 years, JMP earned a reputation as a premier institutional brokerage and middle-market investment banking platform.
The company just declared cash distributions of $0.037 per share for the months of April, May, and June. In total, the three monthly payments equal a cash distribution of $0.11 for Q2 2015. That's a 6% increase from the prior quarter and an 85% year-over-year increase.
Shares, up 4.2% year to date, yield 5.6%.
Monthly Dividend Stocks No. 2: LTC Properties Inc. (NYSE: LTC) is a healthcare real estate investment trust (REIT) based in Westlake Village, Calif. It invests in senior housing and long-term healthcare properties.
LTC's portfolio consists of 89 skilled nursing properties, 102 assisted living properties, 14 other senior housing properties, two schools, and a parcel of land under development.
LTC just declared monthly cash dividends of $0.17 per share payable on April 30, May 29, and June 30. Shares, up 2.06% year to date, yield 4.63%.