Throughout the recent collapse in oil prices, I've been telling my readers about a very unusual development in the energy sector.
I say "unusual" because unlike other episodes of falling oil prices, other forms of energy like wind and solar power haven't followed suit.
You see, when oil prices decline, there's always an inevitable uptick in demand.
The reason for this is simple: Markets tend to use more of a cheaper product. After all, when prices at the gas pump are low, a family trip across the country is much easier to plan.
This increase in oil demand has historically caused other forms of energy to stagnate.
But, as I've been writing, that just hasn't been the case.
In fact, despite low oil prices, alternative energy has begun a long steady rise.
This dislocation is going to hand us several new ways to profit…
Oil Prices Are Still Too High in Developing World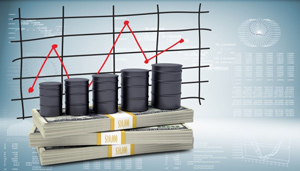 Of course, as I've written before, low oil prices are not a permanent condition. Over the long term, oil prices are going to "ratchet" back up.
This means we will have numerous dips and plateaus along the way.
As of close April 20, West Texas Intermediate (WTI) – the benchmark crude rate used for futures contracts in New York – stood at $56.38 a barrel. While that is a 23% improvement for the month, it's still only the best close since mid-December. Overall, WTI is still down 47% from its high of $107.26 on June 20 of last year.
As expected, with prices so low, we are seeing rising demand for oil… but only from the U.S., Canada, Western Europe, and the rest of the "First World." Elsewhere, it's a completely different story.
The axis of energy consumption is shifting away from the "West." Increasingly, energy demand is being driven by developing nations and even countries lower on the income scale. In this part of the world demand is higher for alternative forms of energy.
Given the premiums often required to secure oil, much of the world pays higher prices for crude than we do in the U.S. These premiums result from insufficient and/or inefficient local production or generation, bad distribution, corrupt practices, and a number of other factors.
In addition, significant domestic market volatility in almost everything essential to daily life makes oil prohibitively expensive.
This is the case even for the world's major producers of oil.
For example, consider Nigeria…
Join the conversation. Click here to jump to comments…
About the Author
Dr. Kent Moors is an internationally recognized expert in oil and natural gas policy, risk assessment, and emerging market economic development. He serves as an advisor to many U.S. governors and foreign governments. Kent details his latest global travels in his free Oil & Energy Investor e-letter. He makes specific investment recommendations in his newsletter, the Energy Advantage. For more active investors, he issues shorter-term trades in his Energy Inner Circle.