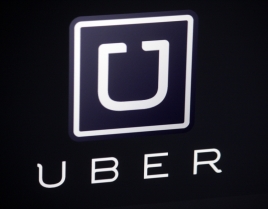 Uber, the ride-hailing app wreaking havoc on the cab industry, was reported by The New York Times late last week as pursuing purchase of Nokia Corporation's (NYSE: NOK) Here mapping service.
The privately held Uber is currently valued at $41.2 billion and is pursuing another $2.8 billion in funding. The Times article placed Uber's bid for the Here technology as nearing $3.0 billion.
Here's chief mapping competitor, Google Maps, has the much higher profile mobile presence of the two. It has roughly one billion mobile users or 10 times the number of Here users. The Here mobile app resides largely in obscurity on Nokia's smartphones - now owned and produced by Microsoft Corporation (NASDAQ: MSFT) - for its nominal yet still-dwindling Windows Phone platform.
This obscures the dominance Nokia's mapping service holds in the auto industry. Here has more than 80% of the world market for built-in car navigation systems, a clear advantage for Uber in efforts for a built-in presence in cars.
Strategically, the deal would make Uber much more palatable for a public offering as a firm owning its own well-entrenched mapping technology.
[epom key="ddec3ef33420ef7c9964a4695c349764" redirect="" sourceid="" imported="false"]
It would also continue to diminish its reliance on Google Inc's (NASDAQ: GOOG) Google Maps service and, interestingly, raise its competitive profile relative to the tech giant. Uber has begun partnering with Carnegie Mellon in developing its own driverless cars and the accompanying mapping, a well-documented pursuit of Google's. "Their relationship with Google has clearly soured," said Max Wolff, chief economist at Manhattan Venture Partners in a recent MarketWatch article.
The greatest challenge that Uber faces in its efforts to acquire Here is competing bids from German automakers BMW, Audi and Mercedes.  If it cannot secure ownership of Here, Uber will have to continue pursuing mapping alternatives to stay distant from Google and sweeten its allure to would-be public investors.