There's been another major step toward mainstream adoption for the digital currency Bitcoin.
Startup itBit Trust Co. has become the first U.S. Bitcoin exchange able to offer its services in all 50 states.
The New York State Department of Financial Services (NYDFS) granted a trust company charter to New York-based itBit last Thursday.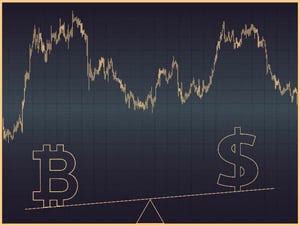 Operating under the oversight of the NYDFS will provide the kind of protection and security U.S. consumers expect. For example, itBit will be subject to state audits. And like a bank, itBit also will be required to maintain a certain amount of capital.
And just to make sure all its bases are covered, itBit has arranged to provide FDIC insurance on the fiat balances of customer accounts.
"So far, Bitcoin hasn't approached regulation in a constructive way to allow mainstream use," itBit CEO Charles Cascarilla told the Los Angeles Times. "We made the commitment not to take customers until we could do it on a really holistic and nationwide basis."
The emphasis on safety and security is intended to build confidence in the itBit Bitcoin exchange. Still-fresh memories of the dramatic failure of the Japan-based Mt. Gox exchange last year, in which 850,000 bitcoins worth (at the time) about $480 million were lost, mean new Bitcoin exchanges must go that extra mile.
The itBit charter is not a BitLicense, which the NYDFS has not yet finalized. Instead, it falls under a New York state banking law that regulates trusts.
The charter approval is quite an achievement for the three-year old itBit. The company also announced Thursday it had secured $25 million in Series A venture capital funding.
ItBit Not the First U.S. Bitcoin Exchange
The itBit exchange is actually the second U.S. Bitcoin exchange to go live.
Coinbase launched its exchange in January, but is not available in all 50 states. Coinbase took a different regulatory route, applying for money transmitter licenses in each state. Availability of the Coinbase Bitcoin exchange has grown from 24 states at launch to 27 states and Puerto Rico today.
A third U.S. Bitcoin exchange, Gemini, is also expected to launch this year. Gemini is a project of Tyler and Cameron Winklevoss, who are also awaiting SEC approval of their Bitcoin ETF, the Winklevoss Bitcoin Trust.
That itBit has managed to become the first fully regulated, nationwide Bitcoin exchange may have something to do with these big names who are involved…