Many investors seek out Apple supplier stocks as an alternative way to play the tech titan's success.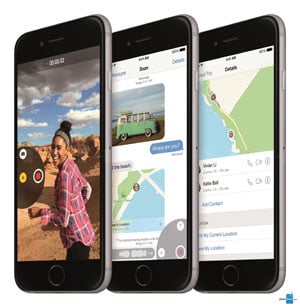 Those millions and millions of iPhones, iPads, and other gadgets Apple Inc. (Nasdaq: AAPL) sells contain components made by dozens of suppliers. For the most part, when Apple is doing well, the AAPL supplier stocks do well.
And in recent quarters, Apple has done very well indeed.
In the most recent quarter, Apple posted a 40% increase in earnings year over year. And the quarter before that, Apple had a 48% year-over-year increase in earnings.
For a company the size of Apple that kind of growth represents huge gains in sales. That success trickles down to the Apple suppliers.
Take the case of Cirrus Logic Inc. (Nasdaq: CRUS)…
The Good – and Bad – of Being an Apple Supplier
Cirrus gets about 78% of its revenue from supplying iPhone components to Apple. Those blowout quarters for Apple have CRUS stock up 54% so far this year.
Of course, it's not all roses and sunshine. Apple supplier stocks can be very risky for those companies heavily reliant the Cupertino, Calif.-based tech titan's business.
The biggest risk is that Apple will – with little or no warning – drop your part out of its product.
That happened with Audience Inc. (Nasdaq: ADNC) in 2012. Apple once provided more than 80% of ADNC's revenue. Then Apple replaced its audio chip with one from a different supplier. ADNC stock fell from $18 to less than $7 in one day.
And then there's Apple legendary ability to use its clout in the marketplace to extract low prices from its suppliers. So while selling to Apple typically means large volume, it also means taking less profit.
But most semiconductor companies nevertheless covet Apple's business. The key is not becoming overly dependent on it.
With that in mind we've found five Apple supplier stocks that benefit from selling to Apple and would survive if the tech giant dropped them. Take a look…