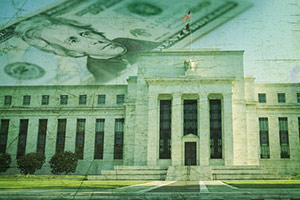 The Fed FOMC meeting minutes release today (Wednesday) was yet another in a long line of U.S. Federal Reserve communications that had financial pundits abuzz but delivered nothing new.
The Fed minutes released today - documenting the discussions of the Fed's Federal Open Market Committee three weeks ago - indicated that the Fed has progressed little on pinning down a timeline for raising the Fed funds rate from its 0% to 0.25% target.
FOMC members are showing very little support for an interest rate hike in June. This morning in Munich, Germany, Chicago Fed President Charles Evans said he didn't think a rate hike would be appropriate until 2016 due to current economic conditions and uncertainty.
That sentiment was echoed during the April FOMC meeting. This afternoon, the Federal Reserve released minutes from the meeting, at which the central bank removed all calendar references to when it might increase short-term interest rates.
According to the Fed minutes, only a few members of the committee felt that economic data was sound enough to justify a rate hike during their June 16-17 meeting.
The minutes indicate that central bank members believe that the weak first quarter, in which GDP grew by a paltry 0.2%, was transitory and that the U.S. economy will grow at a moderate pace over the balance of 2015. Sentiment indicates that a rate hike is likely at some point in 2015; however, it is clear that a June hike is currently not in the cards.
Everything is still to be determined on a meeting-by-meeting basis.
The discussions surrounding these FOMC minutes, however, have done much to ignore what the bigger issues are surrounding the Fed.
Namely, the Fed has been pumping the banking system with excess reserves in an attempt to keep stock market euphoria riding high.
We discuss that more in-depth here and why, even if the Fed does begin to raise rates soon, the damage has already been done...
Jim Bach is an Associate Editor at Money Morning. You can follow him on Twitter @JimBach22.