The web browser you've been using has a major security flaw that could allow hackers to read or alter "secure" communications, according to a new report from The Wall Street Journal.
While the news is alarming, it also reinforces one of our favorite profit plays of 2015: cybersecurity stocks. Every time a new cybersecurity threat is discovered, cybersecurity stocks get another "Buy" signal.
This flaw is called "LogJam." Here's how it works...
The Latest "Buy" Signal for Cybersecurity Stocks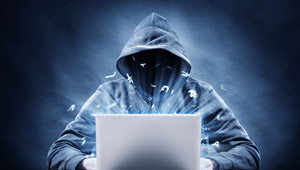 Users may think their emails and website visits are private, but really they are being monitored and accessed by hackers. According to the report, the weakness impacts all modern web browsers.
Engineers at these browsers have been working for several months to fix the problem. According to The Journal, many of these browsers have released a fix or are expected to shortly.
Unfortunately, the report also indicates that fixing the bug could "break the Internet for thousands of websites." All told, more than 20,000 websites would be unreachable after the problem is fixed. The programmers of these sites will have to do major overhauls on their coding.
Experts still don't know whether the weakness was exploited by attackers. The research does suggest that government agencies could have been using the weakness for surveillance.
Worst of all, many users are unlikely to employ the fix after it is offered to them. According to research from the University of Michigan, roughly 4,000 of the world's most trafficked websites are still susceptible to the "Heartbleed" bug. That problem was discovered in April 2014.
The LogJam bug is just the latest in a seemingly endless line of cybersecurity concerns. Last year, more than $95 billion was spent on cyber defense. That total is expected to hit $155.74 billion by 2019, according to research firm MarketsandMarkets.
Cybercrime costs the global economy more than $575 billion, annually.
And the top cybersecurity stocks are reaping the benefits.
FireEye Inc. (Nasdaq: FEYE), one of the most recognizable names in the industry, is up 50% in 2015. The Dow is up just 1% in the same time. Other industry mainstays Palo Alto Networks Inc. (NYSE: PANW) and Fortinet Inc. (Nasdaq: FTNT) are up 39% and 30% this year, respectively.
But these stocks can also be very volatile. Last July, FEYE stock fell nearly 18% in the first week of the month. FTNT fell 10% over three trading sessions in January.
That's why we recommend this safer investment as the best way to play cybersecurity stocks. It is less volatile than stocks like FEYE and has gained four times as much as the Dow in 2015...