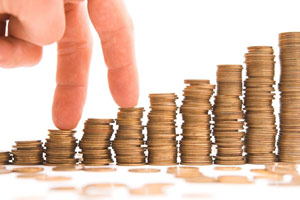 There are a handful of penny stocks to watch today that are poised to take off in coming months...
A small investment in a promising penny stock can turn into a significant profit over a short period of time. That's part of their attraction.
For example, penny stock Achillion Pharmaceuticals Inc. (Nasdaq: ACHN) started 2014 at $3.30. By Dec. 18, 2014, shares were trading at $14.54 - a blistering 337% increase.
Contrary to their moniker, most penny stocks rarely cost a penny. The U.S. Securities and Exchange Commission (SEC) considers a penny stock to be a security trading under $5 per share. The SEC also warns investors of penny stocks' risks. These include lax reporting standards, low liquidity, sizable bid/ask spreads, and promoted scams.
Still, there are plenty of legitimate penny stocks that develop into successful, lucrative companies and investments. Glu Mobile Inc. (Nasdaq: GLUU), featured in a Feb. 10 Money Morning piece, has moved out of the penny stock category. The stock started 2015 at $3.90. Monday, GLUU shares were changing hands at $6.45. That's a 65.64% gain over a five-month period.
There are plenty of suggested methods and strategies for how to trade penny stocks. The best tips, however, are to do your homework before diving into any penny stock, be prudent with any investment, and understand the risks. Money Morning explains how to pick good penny stocks and avoid scams here.
Now, here are five penny stocks to watch in June 2015 - one is already up a blistering 118% year to date, with room to run.
5 Penny Stocks to Watch in June 2015