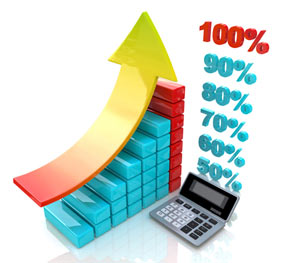 This week was huge for our 2015 top stock picks, as three companies saw their stocks break out over 100% on the year.
The chipmaker Ambarella Inc. (Nasdaq: AMBA) just about doubled by the close of markets yesterday (Thursday). On the week AMBA stock was up 11.8%. That brought its 2015 total gains to 97.9%.
We've discussed AMBA stock several times. Money Morning Defense and Tech Specialist Michael A. Robinson first recommended AMBA stock on Aug. 2, 2013, in his Strategic Tech Investor newsletter.
Here's why just this week we identified another "Buy" signal for this red-hot tech stock.
Then there's Oncothyreon Inc. (Nasdaq: ONTY), which Money Morning Associate Editor Kyle Anderson highlighted on Sept. 11, 2014, as one of the best biotech penny stocks to buy now.
ONTY stock is now up an impressive 111.1% on the year.
And of our 2015 top stock picks, the leader is the biotech firm Prothena Corp. Plc. (Nasdaq: PRTA), which has soared a jaw-dropping 116.5% on the year.
Robinson looked at PRTA stock on Oct. 23, 2014. However, PRTA stock is a volatile biotech, so he encouraged investors to look at the Guggenheim Spin-Off ETF (NYSE Arca: CSD). This ETF allows investors to cash in on corporate spin-offs and "allows you to tap into the early-stage biotech boom without taking on all the risks of investing in pharmaceutical companies without products on the shelves yet."
As Robinson pointed out, "Prothena specializes in making antibodies that target improperly folded proteins. Its pipeline also includes discovery-stage programs that ultimately may offer treatments for Alzheimer's disease and type 2 diabetes."
Prothena was spun off of Elan Corp. Ltd. in December 2012.
To see the leading 10 of our 2015 top stock picks, check out the table below: