FireEye Inc. (Nasdaq: FEYE) stock closed today (Friday) up 6.4%.
But, FEYE stock wasn't alone among a spate of top-tier cybersecurity stocks that received a boost. Palo Alto Networks Inc. (NYSE: PANW) stock was up just about 2.9% on the day. And Fortinet Inc. (Nasdaq: FTNT) stock soared 3.9%.
So what's behind this surge?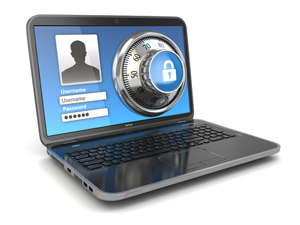 Yesterday, news broke that Chinese hackers breached the personal data of at least 4 million current and former federal employees.
Traders flocked to key cybersecurity stocks on the news. The three cybersecurity stocks mentioned above were just a few names among a broad selection in the subsector that saw gains on the day.
Even a lesser known small-cap like KEYW Holding Corp. (Nasdaq: KEYW) was up about 10.6%.
While cybersecurity stocks are without question going to be a big investment in the long term, it's important that you don't try to pick the winners too early.
Cybersecurity is an inexact science. For each threat that is thwarted, a new one emerges. And a new solution will need to be brought to market.
No one company is going to have the answer. And trying to play cybersecurity stocks in this manner will shut you out from the profits that this sector as a whole is set to reap in the long term.
At face value, yes, the news today would suggest that that FEYE stock was the best pick.
But here's what investors need to understand before piling in to FEYE stock…
Why Traders Flocked to FEYE Stock Today
It's easy to see why FEYE stock got a jolt from what turned out to be the most recent in a long line of breaches.
It all comes back to FireEye's acquisition of Mandiant in January 2014. Mandiant proved a huge asset to FireEye on the day of the purchase, as the FireEye stock price soared 28% on the day.
Mandiant's claim to fame came in 2013, when it investigated and exposed an extensive, multi-year campaign of cyber espionage by the Chinese.
It's natural that when Wall Street hears "China" uttered in the same breath as "cybersecurity breach," they think Mandiant. And, by extension, they buy FEYE stock.
But here's what's important to keep in mind about buying cybersecurity stocks …