The American Society of Clinical Oncology (ASCO) held its annual meeting in Chicago this week.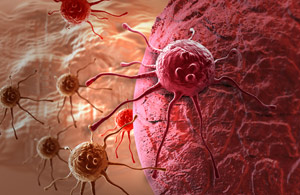 More than 30,000 people attend the event, which features more than 4,000 presentations from some of the top biotechnology companies in the world.
For investors, this provides us an in-depth look at some of the world's best biotechnology companies to invest in.
Every year Money Morning Executive Editor Bill Patalon follows the annual ASCO meeting closely because the biggest winners of the conference can see major stock spikes afterward. Last year, he recommended Bristol Meyers Squibb Co. (NYSE: BMY). It climbed 36.5% in the following year.
"The general run-up in oncology stocks is related to the heightened general focus on cancer-related medicine," Patalon said last week. "And there's usually a really big pop in the shares of several companies whose researchers present important papers at the conference."
Here are four of the top biotechnology companies to watch after ASCO 2015...
Biotechnology Companies Profiting After ASCO 2015
Of all the biotechnology companies at ASCO, the biggest winner was Oncothyreon Inc. (Nasdaq: ONTY). I recommended ONTY stock as one of the best penny stocks to buy in 2015, and it has now climbed 103% year to date. It's a clinical-stage biopharmaceutical company that develops treatments for various types of cancer. During ASCO, ONTY presented on its early-stage breast cancer drug ONT-380. Company officials announced that the drug was successful in reducing tumors in an early study. Since the start of ASCO 2015, ONTY stock has jumped 14%.
AstraZeneca Plc. (NYSE ADR: AZN) was another one of the most successful biotechnology companies at ASCO 2015. During the event, company officials updated investors on their immuno-oncology pipeline. Immuno-oncology is a new category of drugs that use the body's own immune cells to target a variety of cancers. AstraZeneca announced two of its new immune-oncology drug candidates had seen exciting results. The drugs, MEDI4736 and tremelimumab, are being tested for treatment of non-small-cell lung cancer. The company reported increased response rates in patients with several different types of tumors who have been taking the combination of drugs. AstraZeneca will now advance the combination into phase 3 trials. Following the news, shares of AZN climbed to $67.81. That was up 1.3% from Friday's low.
Money Morning Members, continue reading for two more stocks that are experiencing the "ASCO effect." Not a member? Sign up now - it's completely free!