Today we have an immediate development to consider: The London oil market is again trying to make sense of events in oil. As I have noted on many occasions, the oil trade in London and the Dated Brent benchmark set here daily are more sensitive to global events than the trade in New York (where the other major benchmark, West Texas Intermediate, or WTI, is set).
Despite being a better grade of oil than more than 80% of the crude traded on a daily basis (and slightly inferior in content to WTI), Brent is the international standard. More oil is traded daily using the Brent price as a standard against which the volume is discounted than any other yardstick.
Anomalies in the oil sector tend to hit the London market first. And today there are two issues at play.
OPEC Holds Production Constant in Oil Market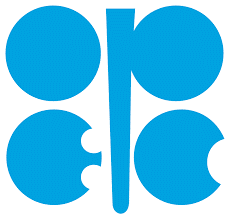 First, OPEC again released a statement last week that it's holding its production constant. No real surprise here. Yet what the announcement is actually masking has a much more pervasive impact. The Saudi-led cartel has incased its overall monthly production to well over 30 million barrels a day, a figure in excess of global demand levels.
This is continuing to temper what normal demand would do to oil prices at this point. Normally, we would be seeing a more protracted increase in price. Why, then, is OPEC apparently shooting itself in the foot this way?
Because something else is going on inside the cartel, and it is straining the ability of the Saudis to continue controlling OPEC's actions.
The decision last November to keep production constant, opting to maintain market share in competition with the likes of American shale and Russian exports, rather than cutting the amount released to increase prices, did not sit well with several OPEC members.
While all of the countries have economies dependent upon the sale of oil, Nigeria, Iran, Libya, and Venezuela each have budgetary disasters demanding much higher crude prices. Saudi Arabia, Kuwait, and the United Arab Emirates have hard currency reserves sufficient to withstand lower returns.
Therein lies the rising internal tension...
Join the conversation. Click here to jump to comments…
About the Author
Dr. Kent Moors is an internationally recognized expert in oil and natural gas policy, risk assessment, and emerging market economic development. He serves as an advisor to many U.S. governors and foreign governments. Kent details his latest global travels in his free Oil & Energy Investor e-letter. He makes specific investment recommendations in his newsletter, the Energy Advantage. For more active investors, he issues shorter-term trades in his Energy Inner Circle.