In the ongoing hunt for yield, many investors have turned to a preferred stock ETF (exchange-traded fund).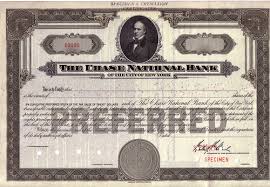 To understand these ETFs, it's necessary to understand preferred stocks.
In short, preferred stock is a kind of hybrid between common stocks and corporate bonds. Companies issue them as an extra financing tool. Primary issuers are financial, real estate, utility, and industrial companies needing easy access to debt markets for operations.
Preferred stocks trade on the New York Stock Exchange, Nasdaq, and global markets. They're listed separately from a company's common stock and trade at a different price. Preferred stock is typically issued at $25 per share.
Unlike common stockholders, holders of preferred stocks usually don't have voting rights. And, preferred dividends are fixed. So while a common shareholder benefits from a dividend boost, preferred shareholders don't.
Still, preferred stocks have many perks:
Holders of preferred stock have a higher claim on assets and earnings than common stock.
Preferred shareholders typically enjoy a higher dividend payout than common shareholders.
Preferred stocks aren't as volatile as common stocks.
A preferred stock ETF offers a diversified portfolio of preferred shares that tracks an index or a sector. Preferred stock ETFs are worth considering for investors seeking higher dividend yields, thanks to these ETFs' unique combination of bond and equity characteristics:
Like bonds, preferred stock ETFs generally pay stable dividends with more frequent distributions than common shares.
Like equities, preferred stock ETFs have the potential to appreciate in value, offering additional growth potential.
If you're looking for a preferred stock ETF, here are three to consider...