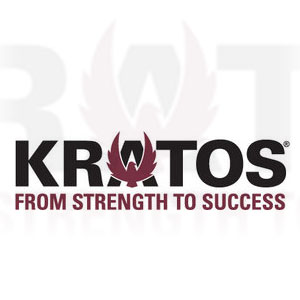 Our Money Morning 2015 top stock picks show that the sentiment for one of the lesser-known defense stocks is really ramping up.
Kratos Defense & Security Solutions Inc. (Nasdaq: KTOS) may not be gunning for huge contracts like Lockheed Martin Corp. (NYSE: LMT) or Raytheon Co. (NYSE: RTN) are doing, but it's mopping up this year.
KTOS stock is up 32.1% this year - from $5.02 at the close to 2014 to yesterday's close (Thursday) of $6.63.
Money Morning Chief Investment Strategist Keith Fitz-Gerald said he puts a $10 price target on KTOS stock for 2015 - meaning there is still another 50% gain left for this small-cap defense name.
What does Fitz-Gerald like about KTOS stock?
"High-value contracts around the periphery that are not affected by core defense cutbacks," Fitz-Gerald said. "And they have a history of getting an entirely different customer base than the major defense contractors. So these guys are offering small, incremental contract revenue that the big guys can't or won't go after. It gives them another sales channel, and it gives them another contract channel."
KTOS stock could also get a bump for its takeover value.
"There are three things present right now that are critical for any acquisition cycle: No. 1, the business is still growing, and No. 2, they've got long-term contracts that are valuable, and No.3, we've still got cheap money courtesy of the central banks around the world," Fitz-Gerald said. "So between those three, corporations have got an incentive to buy growth rather than grow it themselves."
He added that for Kratos in particular, "it makes sense to me if I were a shipping company or I needed a shipping arm I needed transportation and logistics exposure, that would be a company that would be attractive."
One particularly bullish signal for KTOS stock is the amount of insider buying going on. Just last Friday, Bandel Carano, on Kratos' board of directors, snapped up 150,000 shares. CEO Eric DeMarco is also a frequent buyer of Kratos stock.
"With Kratos, the CEO has been a consistent buyer of that stock in pretty big blocks," Money Morning Executive Editor Bill Patalon said. "That to me is a signal that this guy either believes there are either better times ahead for this company or he realizes that because the stock is so undervalued right now, that somebody's going to come along and snap them up and he's going to make a huge windfall."
To see 10 of our 2015 top stock picks, check out the table below...