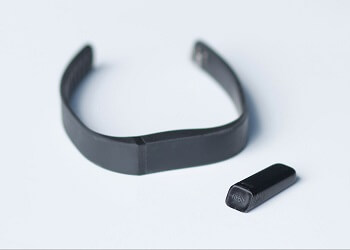 There are 11 upcoming IPOs this week expected to raise a combined $1.63 billion.
The largest and most anticipated deal this week is the Fitbit IPO. Fitbit will be the first consumer electronics IPO since GoPro Inc. (Nasdaq: GPRO), which soared 31% on its first day and is up 139% from the offer price.
According to Renaissance Capital, a manager of IPO-focused ETFs, the Fitbit IPO is one of three companies this week to have a market cap over $1 billion. There have only been 13 companies that large to go public this year.
Here's a look at the Fitbit IPO and the rest of this week's upcoming IPO calendar…
The Fitbit IPO and 10 More Upcoming IPOs
Fitbit Inc. (NYSE: FIT) is a consumer electronics company known for its wearable fitness devices of the same name. Fitbits are wireless-enabled activity trackers that measure health metrics like calories burned, quality of sleep, and number of steps walked.
Fitbit has dominated the multi-billion dollar wearable tech industry. In the first quarter, its devices constituted 85% of U.S. wearable fitness devices and revenue grew 209% to $337 million. The wearable tech market is projected to be worth $19 billion by 2018, suggesting there may be enough room for both Fitbit and the closely competing Apple Watch.
The Fitbit IPO will raise $448 million. The company will sell 29.85 million shares at a $14 to $16 price range. The tech firm is valued at $3.7 billion and will begin trading on Thursday, June 18.
Univar Inc. (NYSE: UNVR) is a leading chemicals distributor based in Illinois. It's the largest chemical distribution firm in North America and second largest in Europe. Univar underwent a leveraged buyout — an acquisition of another company using bonds or loans — by CVC Capital Partners in 2007 and Clayton Dubilier & Rice in 2010. The company posted $10.2 billion in sales between March 2014 and March 2015. Univar is set for a $420 million deal by offering 20 million shares at a price range of $20 to $22. It has a market valuation of $2.9 billion and will hit the market on Thursday, June 18.
Here are nine more upcoming IPOs this week on the June IPO calendar…