June 9 saw one of the most significant attacks on the U.S. dollar to date, and most people missed it…
You see, most investors think the U.S. dollar is stronger than ever. After all, the greenback is up 6.7% this year.
But that couldn't be further from the truth…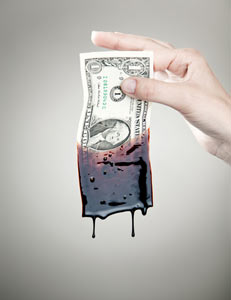 For the last 15 years, the U.S. dollar has been heading for total destruction due to one major transition: the end of the petrodollar…
The End of the Petrodollar Is Here
The petrodollar is a system in which every oil export around the world is priced in U.S. dollars. The arrangement has been in place for 40 years and secures the dollar as the global reserve currency.
It started in 1973, when inflation and oil prices were skyrocketing. The United States desperately needed to set oil at a price that would help the dollar.
We ultimately made a deal with Saudi Arabia – the dollar would become the global reserve currency in exchange for the United States guaranteeing Saudi Arabia's national security.
The U.S. dollar surged from there – until 15 years ago. By 2000, it started falling.
The Federal Reserve Broad Dollar Index, which measures the greenback against other world currencies, has fallen 6.5% since then.
And it's heading for total collapse now that Saudi Arabia, Russia, and China are fighting for the end of the petrodollar.