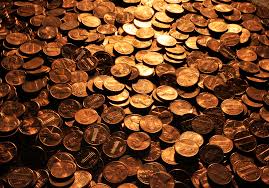 The Securities and Exchange Commission (SEC) defines penny stocks as securities issued by small companies that trade for under $5 per share.
The bulk of these low-priced securities trade on the OTC Bulletin Board. However, penny stocks can also trade on the New York Stock Exchange, Nasdaq, and foreign exchanges.
Because of their speculative nature, the SEC has rules in place to protect investors. As outlined on the SEC's website, these rules include the following:
A broker-dealer must approve a customer for a specific penny stock transaction. It must also receive a written agreement from the customer for the transaction.
A customer must receive a disclosure document describing the risks of investing in penny stocks.
The broker-dealer must provide the customer with the current market quote for the penny stock.
A customer must be advised of the commission amount the firm and the broker will receive for executing the trade.
After completing a sale, the broker-dealer must send the customer a monthly account statement with the market value of each penny stock held in the customer's account.
Among penny stocks' appeal is that they don't cost much money, and rewards can be substantial for those willing to take on additional risks.
Yet thanks to scams and manipulators, penny stocks have gotten a bad rap. There are, however, plenty of legitimate microcap companies offering lucrative opportunities. The key is finding them.
Knowing how to trade shares is also imperative.
Indeed, trading low-priced stocks calls for a strategy. With that in mind, here's how to trade penny stocks.
How to Trade Penny Stocks: What to Do Before You Buy
Respect Risks: First and foremost, remember that trading penny stocks involves risks. Prices are volatile. If traded on the Pink Sheets, companies aren't required to disclose as much information as if they were listed on an exchange. Be prudent with any penny stock investment. Never invest more than you are comfortable losing.
Disregard Hype: Approach penny stocks with caution, and be suspect. Ignore puffed-up press releases touting explosive gains. Paid promoters are typically behind unsolicited junk faxes and high-end glossy mailers pushing a microcap company. Do your homework. Information is your best tool. If you can't find any data, quickly move on.
Hang Up the Phone: If you get calls plugging a low-priced stock, hang up. This is a common high-pressure tactic. Before you hang up, insist your name be added to the "do not call" list.
How to Trade Penny Stocks: Deciding What to Buy