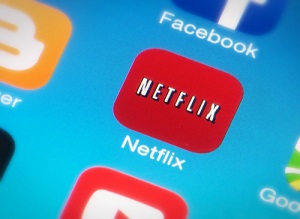 Last week, Netflix Inc. (Nasdaq: NFLX) shareholders approved a stock split that will raise the company's share total to 5 billion. This was just 14 months after Google Inc. (Nasdaq: GOOG, GOOGL) held its own stock split in April 2014.
Whenever a major company issues new share, we hear the same questions from readers: What is a stock split, and why is this company holding a stock split?
Here is the full breakdown on stock splits and why companies do them...
Examining the Stock Split
Stock splits are typically held by companies who want to significantly lower their share prices.
When a company decides to hold a stock split, additional shares are offered to existing shareholders. The share price adjusts based on how many additional shares go out.
Say a company has 1 million shares on the market and wants to double that number. They would hold a 2-for-1 stock split. Every shareholder will be given an additional share for each one he or she owns, thus doubling the number of shares. A 3-for-1 split would triple the number of shares, and so on.
After a stock split, the company's share price will be much lower.
Following a 2-for-1 split, the share price will be halved. After a 5-to-1 stock split, the stock's price would be divided by five.
The value of the company and the stock will remain the same, because there are now additional shares on the market. But for retail investors, the newly split stock will look more attractive and affordable.
Just look at the Google stock split in April 2014...
Before the Google stock split, GOOG shares were priced near $1,125 per share. That was brought down to closer to $562 per share by the split. While investors are still technically receiving the same value for the investment, $562 is an easier entry point for average investors than $1,125.
The new price can also increase demand for shares. According to Nasdaq, GOOG shares saw an average trading volume of 4.44 million shares per day in the five days following the split. Over the last 30 days, GOOG has had a trading volume of just 1.57 million.
Increased demand and trading activity means the shares also have increased liquidity. Strong liquidity is another great sign for investors, because it means they can buy and sell large blocks of shares more easily.
This increased demand can also drive up the price significantly, once the lower price has been set. That can translate into big profits for original shareholders as well as new buyers.
Here are some examples of when stock splits paid off for investors...
The Biggest Stock Split Winners and Stock Splits to Watch
MasterCard Inc. (NYSE: MA) held a 10-for-1 stock split on Jan. 22, 2014, after its shares had climbed to more than $780 each. Since then, shares of MA have climbed nearly 15%. That compares to a gain of just 8.6% for the Dow Jones in the same time.
If you go back to March 19, 2001, you'll see that Aflac Inc. (NYSE: AFL) held a 2-for-1 stock split. In the next three months, AFL shares climbed 20.4%. AFL stock soared 47.9% in the three years following the split, while the Dow Jones slipped 4%.
But you don't have to go that far back to find stock split winners...
Starbucks Corp. (Nasdaq: SBUX) held a 2-for-1 stock split on April 9, 2015. That brought shares from $95 to $47. Since then, SBUX shares have climbed 9.3%. During the same time, the Dow Jones is down 1.3%.
Not only do stock splits make shares more affordable, but they are usually signs of a strong stock that has been outperforming the market.
[epom key="ddec3ef33420ef7c9964a4695c349764" redirect="" sourceid="" imported="false"]
And one of the biggest financial stories of 2015 is right around the corner as Netflix and its $664 shares prepare for a stock split of their own. NFLX shares have climbed more than 94% in 2015 alone, so the demand once shares are split should soar.
Here's everything you need to know about the upcoming Netflix stock split, including how to play the stock now...
Follow me on Twitter @KyleAndersonMM.