Adding a technology ETF (exchange-traded fund) to your portfolio is an ideal way to collect profits from a basket of profitable tech stocks. Tech investments are soaring this year – and getting some help from 2015's deal-making frenzy.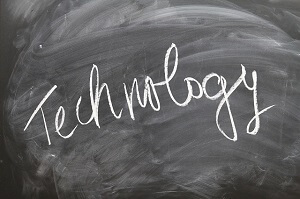 M&A activity in the tech space has surpassed $100 billion year to date, according to S&P Capital IQ.
If the robust deal making pace continues, 2015's full-year tech M&A tally could hit $273.6 billion. That would eclipse the amount reached 15 years ago during the dot.com heydays. The present pace is second only to the $385.1 million in 2000.
Fueling 2015's M&A action are record-low borrowing rates and cash-flush companies. The cash stash of corporate America companies ballooned to a record high of $1.4 trillion at 2014's close, according to FactSet.
And the semiconductor industry has had some of tech's biggest deals.
On Monday, June 1, 2015, global chip leader Intel Corp. (Nasdaq: INTC) announced it's buying Altera Corp. (Nasdaq: ALTR) in a deal worth $16.7 billion.
In the last week of May, Avago Technologies Ltd. (Nasdaq:AVGO) agreed to pay $37 billion for Broadcom Corp. (Nasdaq: BRCM).
So how can investors make money off this trend?
Money Morning Defense & Tech Specialist Michael A. Robinson's favorite way right now to play tech and mergers in the space is via a technology ETF. This one is up 16.5% in 2015 – compared to the Dow's 1.7% rise…
The Best Technology ETF to Profit from Semiconductors