As Greece's financial crisis intensifies, it reminds investors about the importance of knowing the best investments to keep assets safe.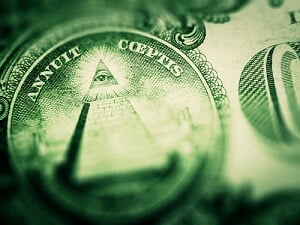 The Greek debt crisis is a prime example – but far from the only one – of the type of threats ordinary citizens face when a country gets into deep financial trouble.
You see, the government's debt woes have made holding money in a Greek bank increasingly risky. That's why Greek citizens pulled 3 billion euros ($3.41 billion) out of their bank accounts between Monday and Thursday last week – more than 2% of all household and corporate deposits held in Greek banks.
The Greeks fear that their desperate government will initiate capital controls, which would restrict the amount of money account holders can withdraw and prevent them from transferring money out of the country.
It's something we've seen done before…
Why People Need Safe-Haven Investments
That's what happened in nearby Cyprus in 2013. Account holders were limited to withdrawals of $336 a day and could not transfer any money out of the country. The limits lasted for two years.
Iceland, the first European nation to experience a debt crisis in 2008, imposed capital controls in response. Those restrictions weren't lifted until earlier this month.
And it can get worse. In Cyprus in 2013, anyone who held more than 100,000 euros ($113,550) in their account had 40% of their balance seized to bail out the failing banks.
But a debt crisis is just one threat to your money.
There's also the devastating hyperinflation, the result of a nation's runaway spending and debt. The most famous example of this is Weimar Germany in 1923, but we've seen many episodes of hyperinflation since, including Argentina in 1989-1990 and Zimbabwe in 2007-2008.
It's even happening today. The current rate of inflation in Venezuela is 68.5%.
You never know when some sort of financial tragedy will strike. Remember, the U.S. stock market crashed twice in less than a decade (2000 and 2008).
Here are the best investments to protect yourself from any financial implosion…