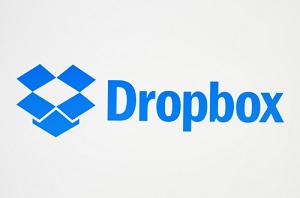 The Dropbox IPO is one of the most anticipated cloud IPOs of 2015 - despite no official filing or confirmation it will happen this year.
Founded in 2007, Dropbox is a file-hosting service offering cloud storage, file synchronization, and client software. Dropbox synchronizes files so users can view them on multiple devices connected to the Internet. The company utilizes a "freemium" business model in which users are offered two GB of free storage and must pay for more capacity.
One hindrance to the Dropbox IPO is the crowded cloud computing sector.
Companies like Zendesk Inc. (NYSE: ZEN), New Relic Inc. (NYSE: NEWR), and HubSpot Inc. (NYSE: HUBS) hit the market in 2014. Many of this year's tech IPOs have been cloud companies, including health-related software firm MINDBODY Inc. (Nasdaq: MB) and business-related company Apigee Corp. (Nasdaq: APIC). There are even three more cloud-based firms expected to go public this week alone.
But one cloud company on the market poses the largest threat to a Dropbox IPO this year...
The Strongest Competitor to the Dropbox IPO
Dropbox's most formidable threat is Box Inc. (NYSE: BOX).
Box also offers file sharing and cloud content management services. It follows Dropbox's freemium model by offering up to 50 GB of free storage before charging monthly fees of $5, $15, or $35 for additional space.
Dropbox has the upper hand in user totals. As of March 2014, Box had 25 million registered users. That's nothing compared to Dropbox's 300 million users as of May 2014.
But the two cater to different customer demographics...
Out of Box's 25 million users, more than 34,000 are companies. Some of Box's biggest customers include Procter & Gamble Co. (NYSE: PG), Pandora Media Inc. (NYSE: P), and even the San Francisco Giants of Major League Baseball.
Dropbox, on the other hand, serves mostly everyday consumers. More than 90% of these individuals do not pay for the service. In fact, co-founders Drew Houston and Arash Ferdowsi started the company because they were tired of e-mailing files to themselves in order to work from multiple computers.
Box grew its number of paid users substantially after its Jan. 22 IPO. In its Q1 earnings report, the company said it had more than 44,000 paying businesses - up 29% from 34,000 before going public - and 45,000 paying customers.
But BOX stock's performance shows the company wasn't ready to go public...
Shares of BOX have fallen 24.5% from its first-day close of $23.23 a share.
But the competition with Box isn't the main reason why Dropbox is holding off on an IPO. Instead, it has this to worry about...