When you see the ticker JOY, do you think of the holiday season? Do you hear the song "Joy to the World?"
Well, we know it is definitely not the holidays, but our recent trade on Joy Global Inc. (NYSE: JOY) did produce a nice gift.
JOY is a manufacturer and servicer of mining equipment in the extraction industries: better known as minerals and ores.
To some, it's a bit of an unloved and scary investment sector, given the ups and downs in the prices of these commodities, particularly coal and copper.
But as I've said before, I'm not really concerned over the movement of whole sectors. What we're focused on are the moves our stock picks make over a historical 10-year period.
In today's case, you'll see exactly why it's the stock price patterns that matter the most and yield the best returns possible... in the form of a 50+% return on investment (ROI).
Let's get started...
Our Set-Up Screen Burned Bright Red...
Here is what my Money Calendar looked like for the period of April 27 to May 15. As I looked at the data, I noticed a "bearish" tone for the overall markets, and started to do some digging into the data.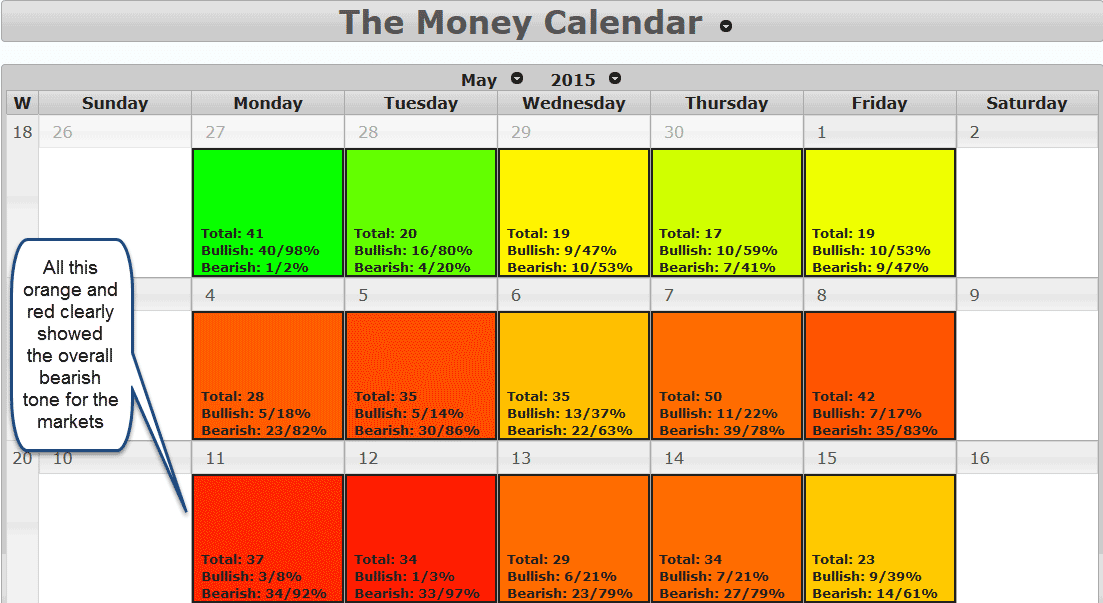 In looking through stocks listed in the calendar, Joy Global Inc. jumped out when it showed a potential move down in price to the tune of $3.84 over a 10-day span:

To take the data further, here is a graphic representation of what JOY has done for the past 10 years: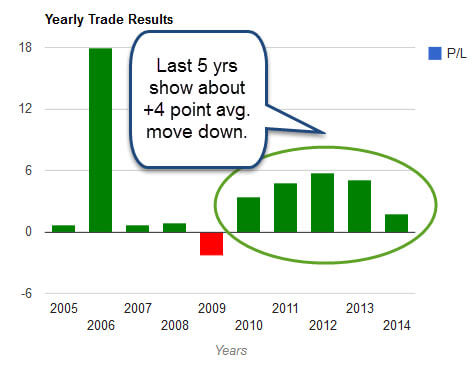 With the stock price trending down, I'd be thinking about a "short." To trade a stock to the downside without using options you would have to "short" the stock. To short a stock means to sell it without first owning it. Your brokerage would basically have to borrow the stock from another account to make this happen.
The intent on a stock trade like that is to later buy the stock at a lower price than you sold it, to replace what you borrowed, and then pocket the difference. That kind of play is extremely risky, because the stock could run to a much higher price than where you sold it, and who knows how high it could go before you buy it back.
Now, here's what I liked on the Yearly Trade Results graph...
Join the conversation. Click here to jump to comments…
About the Author
Tom Gentile, options trading specialist for Money Map Press, is widely known as America's No. 1 Pattern Trader thanks to his nearly 30 years of experience spotting lucrative patterns in options trading. Tom has taught over 300,000 traders his option trading secrets in a variety of settings, including seminars and workshops. He's also a bestselling author of eight books and training courses.