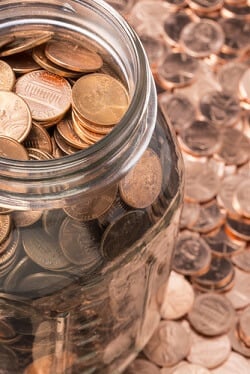 Our top penny stocks have all outpaced the markets in 2015 by a significant margin.
So far this year, the Dow Jones Industrial Average is up just 0.9%. Our top penny stock picks have climbed 120%, 105%, and 43% in the same time frame.
And these aren't your typical penny stocks. They're real companies, with real products. You won't be buying into a penny stock scam, or a shell company passing itself off as the next best thing.
When we recommended these penny stocks, they all traded between $0.80 and about $5 per share. They weren't trading for fractions of pennies like many penny stocks do. They also all have solid liquidity, meaning you can enter and exit trades easily with these top penny stocks.
They've all posted serious gains in 2015, and they still have plenty of room for more profits…
Top Penny Stocks No. 1: Novavax (Nasdaq: NVAX)
Our biggest penny stock winner of 2015 has been Novavax Inc. (Nasdaq: NVAX). We first recommended the stock back in November 2014 when shares were near $5. Since then, NVAX has climbed 120% and now trades at $11.34. It's no longer a penny stock after the gains we've seen, but the stock still has plenty of upside.
Novavax is a biopharmaceutical company that develops vaccines for pandemic flu viruses, rabies, and respiratory syncytial virus (RSV).
The key for NVAX stock is the company's strong pipeline of drug candidates. Its vaccine for the H7N9 virus was fast-tracked by the U.S. Food and Drug Administration. That speeds up the approval process significantly and acts as a catalyst for the stock price.
The company is also working on an RSV vaccine and an Ebola treatment.
Keep an eye out for updates on Novavax's clinical trials. Any positive results could send shares soaring even higher.
Money Morning members, continue reading for two more of our top penny stock picks…