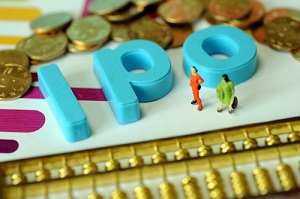 IPO investing can seem like an exciting way to reap huge profits. But the truth is, all of the excitement can blind investors from the losses that loom down the road.
Take the Etsy Inc. (Nasdaq: ETSY) IPO, for example. The online marketplace went public on April 16, pricing at the high end of its $14 to $16 range and raising $267 million. It gained 87.5% in its first day and was one of the most successful tech IPOs of the year.
Since then, ETSY stock has plummeted 53.2%. It's currently the worst IPO of 2015.
As alluring as the deal was, it only benefited institutional investors willing to buy large quantities of ETSY stock before its debut. These Wall Street "VIPs" usually see immediate profits while retail investors are forced to purchase shares at an inflated price.
In other words, IPO investing is a recipe for hefty losses for traders like you and me.
"The IPO process is now a rigged game – one in which the founders, the early angel investors, venture capitalists, and the investment bankers all make out like bandits," explained Money Morning Chief Investment Strategist Keith Fitz-Gerald. "They don't give a rat's you-know-what about whether you make money."
Despite the unfair IPO investing process, there are still a few ways to profitably play a hot stock debut.
Here are the three best ways to score big gains from new IPOs…
The Three Best IPO Investing Rules to Follow
IPO Investing Rule No. 1: Hold off until the lock-up period is over.
It's always best to wait until the frenzy settles down and the IPO lock-up period has ended. The IPO lock-up period is the stretch of time after a company goes public in which insiders like founders and venture capitalists can't sell their shares of the stock. It can last anywhere from 90 to 180 days after the company hits the market.
Letting the dust settle gives you time to consider the stock's profitability and ensures you get the best return on your investment. You'll also avoid much of the early volatility new stocks experience.
Here are two more important IPO investing rules to follow…