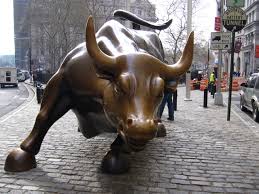 Plagued with a laundry list of economic woes, ranging from a cash-strapped Greece to a looming interest rate hike, the U.S. stock market shifted to wait-and-see mode and did little in the second quarter.
The Dow Jones Industrial Average closed out Q2 2015 with a 0.9% loss. The S&P 500 Index ended with a 0.2% decline.
The Nasdaq Composite, however, bucked the trend and gained 1.8%, marking its 10th straight quarterly gain. The tech-heavy benchmark in Q2 logged its first records since the dot-com glory days of 2000. Those records stoked renewed interest in the Nasdaq and helped the index pull ahead of the pack.
So it isn't a great surprise the bulk of U.S. stock market winners in Q2 are Nasdaq-listed stocks.
Here's a look at the top five U.S. stock market gainers (by percent growth) in Q2, what drove their gains, and if they have the legs to run higher still.
5 Biggest U.S. Stock Market Gainers in Q2
U.S. Stock Market Winners, No. 1: Geeknet Inc. (Nasdaq: GKNT) surged a stratospheric 153.7%, or $12.08, to $19.94 in Q2. The Fairfax, Va.-based company bills itself as an "online retailer for the global geek community." Merchandise (which gamers call "loot") it offers ranges from a Han Solo mini-fridge and "Star Wars" T-shirts to Minecraft collectibles and Captain America hoodies. Sending GKNT shares soaring was GameStop Corp.'s (NYSE: GME) June 2 announcement it's buying Geeknet for $20 a share. That means Geeknet is no longer a play, but GameStop could be a winner. The company said the GKNT acquisition is expected to add an immediate $100 million-plus in annual net sales. GameStop aims to grow collectibles into a $500 million business within three years. At $44.37, GME shares are up 31.01% year to date. The median analyst rating on GME is "Strong Buy," with $48 price target, according to Zacks Investment Research.