We've found the three best stocks under $5 to buy today, and they all have triple-digit profit potential.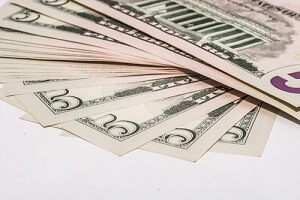 These aren't your average penny stocks. They're all real companies, with real products. You won't be buying into a penny stock scam or a shell company passing itself off as the next best thing.
Each of these stocks under $5 are all priced over $1 too. So you won't be buying shares that trade for fractions of a penny.
Most importantly, they all have solid liquidity. That means you can enter and exit trades easily.
Here are the three best stocks under $5 and why we're so bullish on each one...
Best Stocks Under $5 No. 1: Oncothyreon Inc. (Nasdaq: ONTY)
Oncothyreon Inc. (Nasdaq: ONTY) is one of our favorite stocks under $5, and we've been recommending it since September 2014. Since then, it has climbed nearly 55%.
ONTY is a biopharma company developing treatments for various types of cancer.
The company had a major breakthrough at this year's American Society of Clinical Oncology (ASCO) annual meeting in early June. Company officials presented its early-stage breast cancer drug ONT-380, which was successful in reducing tumors in an early study. The drug was said to be effective in treating women with HER2-positive metastatic breast cancer who didn't respond to other treatments. It was a phase 1 clinical trial.
But that's not the company's only drug. ONTY is also developing tecemotide, a treatment for small-cell lung disease that stimulates the patient's immune system into fighting and destroying the disease.
Since the ASCO meeting started in late May, ONTY stock is up nearly 7%. But shares are still priced at just $3.62, making it a cheap stock to buy. Any updates on the company's cancer treatments could be a huge catalyst for this penny stock.
An analyst surveyed by Thomson/First Call has a price target of $5, which would be a 38.1% gain from today's price.
Continue reading for two more of the best stocks under $5 to buy now...