I believe this will be the "Summer of the Small-Cap Stocks."
Before I explain why this will be so, let's take a look at why small-cap firms – public companies with market capitalizations of $300 million to $2 billion – are so important to tech investors.
Obviously the most attractive aspect of a small-cap stock is its potential to show massive returns. One reason is that small-cap firms can grow quickly. After all, a $350 million biotech can double in size in a few years. A $20 billion company cannot.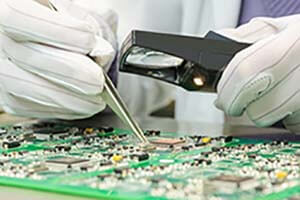 In January, Barron's reported on a study showing that small-cap stocks do indeed outperform larger ones – if you select "quality" stocks. Quality is measured by looking at things like profit growth and earnings stability.
This study basically reaffirmed a principle that investors have long known: There is a decided "small firm effect" or "size premium" that allows small-cap stocks to consistently beat larger ones.
Consider that, over the past decade, the closely watched Russell 2000 Index of small caps has beaten the S&P 500 by roughly 26%.
While small caps' performance this year has roughly matched that of the overall market, small-cap gains in the last eight months have outpaced the overall market.
Here's why. A year ago this week, Wall Street became convinced that the U.S. economy was on the verge of significantly slowing down.
As a result, from July 2 to Oct. 14, 2014, the Russell 2000 fell more than 11%. That was more than double the S&P 500's decline over the same period.
But Wall Street is once again waking up to the fact that the U.S. economy and small-cap stocks are great places to make money. That the Russell 2000 made up all that ground in the last eight months to come even with the S&P clearly demonstrates that fact.
Just last week, the U.S. Department of Commerce revised its growth estimates for this year's first quarter upward by 71%. The DOC had originally said gross domestic product (GDP) fell by 0.7% in the quarter, but the decline was actually just 0.2%.
The news came on the heels of strong job growth. In early June, the U.S. Department of Labor said the economy added some 285,000 nonfarm jobs in May, the last month for full data.
It was the highest job growth since December and means that the economy has added more than 1 million jobs so far this year.
Meanwhile, the bellwether housing sector also is reporting robust growth. On Monday, the National Association of Realtors said its index of pending home sales increased 0.9% to a seasonally adjusted 112.6 – the highest level since April 2006.
And there's one more factor that bodes well for the Summer of the Small-Cap Stocks…
Join the conversation. Click here to jump to comments…
About the Author
Michael A. Robinson is a 35-year Silicon Valley veteran and one of the top technology financial analysts working today. He regularly delivers winning trade recommendations to the Members of his monthly tech investing newsletter, Nova-X Report, and small-cap tech service, Radical Technology Profits. In the past two years alone, his subscribers have seen over 100 double- and triple-digit gains from his recommendations.
As a consultant, senior adviser, and board member for Silicon Valley venture capital firms, Michael enjoys privileged access to pioneering CEOs and high-profile industry insiders. In fact, he was one of five people involved in early meetings for the $160 billion "cloud" computing phenomenon. And he was there as Lee Iacocca and Roger Smith, the CEOs of Chrysler and GM, led the robotics revolution that saved the U.S. automotive industry.
In addition to being a regular guest and panelist on CNBC and Fox Business Network, Michael is also a Pulitzer Prize-nominated writer and reporter. His first book, "Overdrawn: The Bailout of American Savings" warned people about the coming financial collapse - years before "bailout" became a household word.
You can follow Michael's tech insight and product updates for free with his Strategic Tech Investor newsletter.