There are eight upcoming IPOs this week expected to raise a combined $676 million.
This week's IPO calendar picks up after a post-holiday pause in the market. According to Renaissance Capital, a manager of IPO-focused ETFs, none of this week's deals expect to raise over $125 million. That includes three biotechs, two consumer IPOs, one high-growth tech deal, a telecom provider, and a Chinese financial company.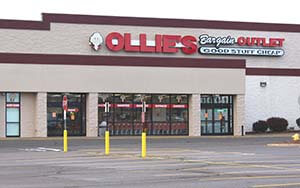 Leading this week's new IPOs is Ollie's Bargain Outlet Holdings Inc. (Nasdaq: OLLI).
Ollie's Bargain Outlet is a chain of closeout retail stores based in Pennsylvania. The company's 187 U.S. locations sell merchandise obtained from various retailers through either closeouts or bankruptcy sales. They offer brand-name merchandise at up to 70% off other retail store prices.
Founded in 1982, Ollie's posted $666 million in sales from April 2014 to April 2015. The chain has strong same-store sales growth and hopes to open up to 30 new locations this year. However, Ollie's has also taken on debt to pay insiders over $150 million over the last two years. It plans to raise $125 million by offering 8.93 million shares at a $13 to $15 price range. OLLI is valued at $845 million and will debut on Thursday, July 16.
Here are seven more upcoming IPOs this week on the IPO calendar…
Seven More Upcoming IPOs This Week
ProNAi Therapeutics Inc. (Nasdaq: DNAI) is a Canadian biotech developing cancer treatments based on DNA interference. ProNAi's lead candidate PNT2258 has shown promising results in phase 1 and 2 trials so far and will soon enter a clinical development program. Dicerna Pharmaceuticals Inc. (Nasdaq: DRNA), the last DNA-focused biotech to go public, popped 207% on its first day but is currently down 15% from its offer price. ProNAi Therapeutics is set for a $101 million deal by selling 6.7 million shares at a price range of $14 to $16. It commands a $451 million valuation and will hit the market on Thursday, July 16.
Money Morning Members: Continue reading for the six other upcoming IPOs this week. For those new to Money Morning, sign up to keep reading – it's completely free…