It's the nostalgia-inducing companies going out of business that grab our attention. We watch them flounder 'til they heave their final, bankrupt breath and forever pass away into the annals of history.
Remember Circuit City, an electronics superstore chain that was once a suburban landmark? Company officials tried their hardest to secure a buyer in bankruptcy in 2008, but were ultimately unable to do so. More than 30,000 employees were laid off and stores were liquidated in a record amount of time in January 2009. In some areas, there are still abandoned Circuit City stores that just stand there like "the ghosts of retail past."
In fact, post-2000, we've seen many memorable failures, including Blockbuster, Borders Books, Hummer, The Sharper Image, and Polaroid.
And now we watch as another long-established name undergoes a total death spiral: Sears Holdings Corp. (Nasdaq: SHLD).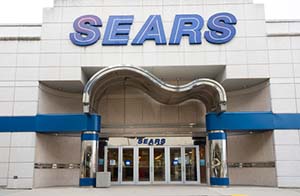 On June 8, the retailer reported a net loss of $303 million in the first quarter of 2015, which ended May 2. Its total loss for 2014 was a whopping $402 million — not a good signal from this struggling century-old company.
"About three years ago, I stopped shopping there altogether," Money Morning Defense & Tech Specialist Michael A. Robinson said on Nov. 14, 2014. "There are just too many other stores, both physical and online, to choose from that offer quality products at attractive prices."
Now it's just a matter of time before the store shutters for good.
We predict these next four big names will suffer from the same plight as Sears, RadioShack, and the rest. These are companies going out of business within the next five years…
Four Companies Going Out of Business
Companies Going Out of Business No. 1 – Avon Products Inc. (NYSE: AVP): Researchers at the University of Vermont's School of Business Administration released a study in February 2015 entitled, "Which Billion-Dollar Company Will Be Bankrupt by 2020." The authors don't buy Avon's belief that "it can turn itself around by cutting costs, energizing their representative base, and successfully implementing Avon.com." Instead, they argue Avon is attempting to modernize its selling model too little, too late. "Today, the average consumer is engulfed in social media and online interactions, people are no longer comfortable buying beauty products from a stranger knocking on their door," the study reads. "Avon's strategy of continuing to sell products through their direct channel and ignoring internet sales until a third straight year of losses is going to end poorly for them."
As of July 10, AVP shares have dropped 59% to $5.90, down from a one-year high of $14.49. The beauty product brand has notched nothing but losses since 2012.
Companies Going Out of Business No. 2 – Big Lots Inc. (NYSE: BIG): "Big Lots has a lot in common with Sears," Money Morning Chief Investment Strategist Keith Fitz-Gerald pointed out on Jan. 23, 2015. "Both of them are Fortune 500 retail companies with strong presences in the lower 48 states and in Canada. And with some 1,400 stores, Big Lots' presence in North America is comparable to that of Sears. Big Lots also happens to be in a world of hurt, but for a slightly different reason."
That reason boils down to damage control. While Sears made a deal with Seritage Growth Properties in an effort to keep its head above water while it strategizes its next move, Big Lots' issues are relatively new. Fitz-Gerald wrote that "the company's Q2/2014 earnings report offered a rare bright spot to its investors as it showed revenue growth of 1.2% – tiny, but a landmark for a company that was desperate to end a streak that saw falling same-store sales for an alarming eight consecutive quarters. If there was any hope for a change in BIG's fortune following those [Q2] numbers, the Q3/2014 report put them to rest." Loss for that quarter expanded to $3.12 million from $1.95 million in the same quarter the year before – when the retail giant was in the middle of an already worsening losing streak.
As of July 10, BIG's shares had dropped 10% to $46.50 from its one-year high price of $51.75 on Nov. 28, 2014.
Companies Going Out of Business No. 3 – BlackBerry Ltd. (Nasdaq: BBRY): On Oct. 29, 2014, Cnet.com reported that BlackBerry wants the public to know it's still in business. CEO John Chen even posted an open letter that same day on his blog plugging the new BlackBerry Classic phone.
Addressing Chen's open letter, Fitz-Gerald wrote in his Jan. 23, 2015, Total Wealth article that Chen understands the gravity of BBRY's situation, but isn't looking in the right places.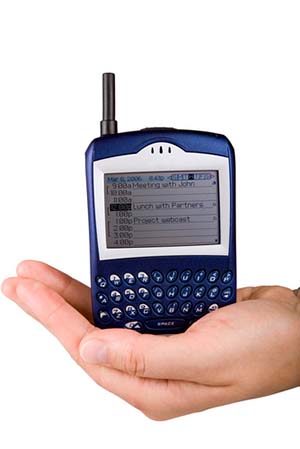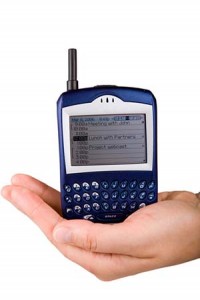 "The rollout of the BlackBerry Passport Trade-Up program in late 2014 has been nothing if not ambitious," Fitz-Gerald wrote. "Hoping to convert some of Apple's loyalists, BlackBerry offered iPhone owners the chance to receive $550 in rewards for trading in their old iPhones. BlackBerry is even targeting the 128 GB iPhone 6!"
To date, the promotion has failed. Despite Apple Inc. (Nasdaq: AAPL) being under pressure at the time for plateauing with innovation, BBRY failed to crack the competitor's loyal customer base. And when it comes to apps, both Apple and Android offer way more than BlackBerry – including basic apps like Netflix Inc. (Nasdaq: NFLX), Amazon.com Inc. (Nasdaq: AMZN), and those belonging to most major banks.
The numbers reflect BlackBerry's failing efforts. Octa Finance pointed out on July 8, 2015, that BBRY's stock price has declined 25.67% over the last 200 days, 23% of that alone in the last 100. As of July 10, 2015, BBRY's stock price has dropped 39%, down from its one-year high of $12.63 on Jan. 14, 2015, to $7.73.
Companies Going Out of Business No. 4 –  Twitter Inc. (NYSE: TWTR): Twitter is a profitable investment — so long as you're shorting it, Fitz-Gerald told readers on Jan. 23. According to Fitz-Gerald, TWTR hasn't followed through with its promise to expand its user base in terms of numbers. Furthermore, the social media giant is struggling to monetize the user base it currently has.
"The most interesting question that has arisen about Twitter," wrote Fitz-Gerald, "is the question of which will see the bottom fall out from under it first: Twitter stock, or embattled CEO Dick Costolo. Naturally, he's come under fire for the sluggish user growth, monetization struggles, shuffling of management, and the head-scratching sin of selling Twitter stock even after it had already fallen by 17% following a dismal earnings report."
Consequently, Costolo left his post with Twitter on July 1. Upper management remains in flux.
On Oct. 8, 2014, Twitter shares hit a high of $55.99. Since then, TWTR stock has jumped up and down to its current price of $34.93 – 38% off the high.
There Are Two Sides to Every Coin… Except Bitcoin: On July 10, Bitcoin value jumped 8.5% in an hour and a half as buying on the cryptocurrency exchanges in China surged. The rise capped off a strong six-week period for BTC that has seen the price increase over 28% in that same amount of time. Here's what all this momentum means for the Bitcoin economy…
Related Articles: