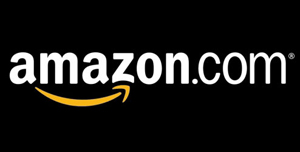 What is Amazon Prime Day? "Like Christmas in July with more deals than Black Friday."
That's how Amazon.com Inc. (Nasdaq: AMZN) is billing its one-day shopping event on July 15. Wednesday's bargain-hunting extravaganza is in celebration of the e-retailer's 20th anniversary.
Dubbed Amazon Prime Day, the event will offer Amazon Prime members exclusive deals on electronics; toys; video games; movies; clothing; patio, lawn and garden, sports, and outdoor items; and more. The deals will be available for customers in the United States, the UK, Spain, Japan, Italy, Germany, France, Canada, and Austria.
While customers must be a member of Amazon Prime to get the deals, the company is offering a 30-day trial period to promote the plethora of sales. In addition to immediate access to the July 15 deals, the Prime membership ($99 annually) includes free two-day shipping on millions of items, unlimited photo storage, instant streaming of thousands of movies and TV shows, and instant access to a seemingly endless library of Kindle books and music.
The real premise behind Prime Day is not about providing bargains. It's all about boosting Prime membership. Prime, which marked 10 years of existence on February 3, is a significant sales tool for the online retailing giant.
Indeed, when someone signs up for Prime and ponies up the $99 fee, they try to get the most out of their membership and make Amazon their one-stop shop.
"It's absolutely core to our retail business," Greg Greely, Amazon vice president and head of Prime, told the Seattle Times in February.
Worldwide Prime membership surged 53% in 2014. The hope is Prime Day 2015 will goose that figure further.
The event will likely "drive some incremental sales volume," as retail sales in July tend to dip and don't pick up much until back-to-school shopping starts, according to market research firm NPD Group. But the overall bump up in sales may be muted. If Amazon really wanted to juice sales, it would offer Prime Day deals to non-Prime members as well.
Plus, these rivals are getting in on the act…