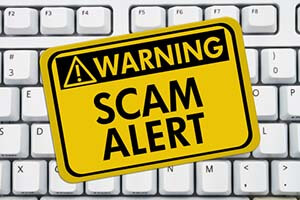 Penny stock investing can be extremely lucrative, but the market is also filled with penny stock scams.
And separating the penny stock scams from the legitimate businesses is the first and most important step in penny stock investing.
The most common penny stock scams are "pump and dumps." This happens when someone promotes a stock that he or she owns in order to artificially raise the stock's price. Then they cash out their shares for a profit at the high price. Frequently, the stock will then crash.
There's also the "dump-and-dilute" scheme, in which companies continue to issue shares only to take investors' money.
Sometimes, brokers will buy shares from stock promotors for pennies and then sell them to clients at a much higher price. The promotor and broker will then split the profit. This is known as a "chop stock scam."
These types of scams can all leave unwitting investors penniless.
Take the case of CYNK Technology Corp. (OTCMKTS: CYNK), for example. From mid-June to mid-July 2014, shares climbed more than 23,000%. But the company was a scam, and the U.S. Securities and Exchange Commission halted trading in mid-July. When trading resumed, shares crashed from $13.90 to $0.10 in less than two months.
That's why we've created a five-step process to help you determine penny stock scams from the legitimate investments. Don't buy a single penny stock until you've read this list...
Avoiding Penny Stock Scams Tip No. 1: Stick to Major Indexes
One of the fastest ways to avoid penny stock scams is by sticking to major indices like the New York Stock Exchange or Nasdaq. However, that will also cut down on your penny stock options.
Many penny stocks trade on the Over-The-Counter Bulletin Board (OTCBB) or the Pink Sheets. The downside, however, is that the OTC markets and Pink Sheets do not require the same reporting standards for financial information as the NYSE or Nasdaq. Therefore, some scam companies do not fully report financial information.
If you want to try trading Pink Sheet stocks, use their classification system. They have several classifications for stocks, including the "PremierOX" and "PrimeOX" categories.
PremierOX companies sell for at least $1 per share, have at least 100 shareholders with a minimum of 100 shares each, and meet the requirements of the major exchanges. PrimeOX companies have no minimum share price but have at least 50 shareholders with 100 shares minimum.
Sticking to those two categories will help weed out the penny stock scams on the Pink Sheets.
Continue reading for four more tips for avoiding penny stock scams...