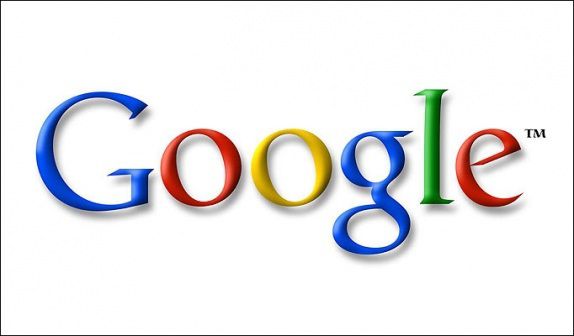 Google earnings preview: Google Inc. (Nasdaq: GOOG, GOOGL) is on tap to post Q2 2015 earnings today (Thursday) after the close.
Always a widely anticipated report, results from the last quarter will be even more closely scrutinized. That's because it marks the first earnings report under new Chief Financial Officer Ruth Porat.
Porat was lured away from investment powerhouse Morgan Stanley in late March. While at Morgan Stanley, she helped the bank slash expenses to 29% of its revenue in 2014, down from 34% in 2012.
Bringing Porat onboard was taken as a sign that Google has gotten serious about reining in costs. Indeed, the Internet search giant has been liberally investing in new disruptive (but not profitable) businesses, including self-driving cars and web-connected eyewear.
Amid all the new projects, research, and ventures, costs have spiked. Last year, Google's revenue grew 19%, but total expenses rose 23.4%, alarming a number of analysts.
When Google releases results today, the consensus estimate is for adjusted earnings per share (EPS) of $6.70 on $17.7 billion in revenue. Whisper numbers are for a miss, with EPS coming in at $6.61.
In the same quarter a year ago, Google reported EPS of $6.05, short of the projected $6.25. Revenue, however, came in at $15.96 billion, better than the $15.61 billion forecasted.
In addition to earnings, revenue, and expenses, here's what to watch.
Google Earnings Preview: What to Watch
Antitrust Concerns: Regulatory issues continue to plague Google, particularly in Europe, where it's facing a fresh round of investigations. In April, the European Union filed an official Statement of Objections regarding Google's comparison shopping services. The EU alleged that the Mountain View, Calif., tech giant abused its search-engine dominance by promoting its own comparison shopping services over those of its rivals.
Click-Through Rate: This is the ratio showing how often people who see an ad end up clicking it. CTR can be used to gauge how well keywords and ads are performing. It's also an indication of how well search traffic on Google is going.
Cost per Click: CPC, or cost per click, is a measure of how much an advertiser is paying each time an ad gets clicked. CPC has been declining for the past two years and has pressured Google's growth. Analysts are projecting flat CPC in Q2.
Currencies: Currencies are expected to be a tailwind for Google's latest earnings. Cantor Fitzgerald expects about a $140.1 million tailwind for Google's revenue and a positive $0.06 per-share impact on earnings as a result of the modest weakening in the U.S. dollar against foreign currencies. Google, Microsoft Corp. (Nasdaq: MSFT), Apple Inc. (Nasdaq: AAPL), and five other tech firms now account for more than a fifth of the $2.10 trillion in profits that U.S. companies are holding overseas, according to Bloomberg.
Desktop Search: eMarketer data show desktop search ad spending dropped $1.4 billion in 2014, a 9.4% year-over-year (YOY) decline. Mobile search, meanwhile, surged 82.3% YOY. Google is responsible for a significant influence in the shift. While desktop search is no longer Google's cash cow, it's still a very important source of revenue.
[epom key="ddec3ef33420ef7c9964a4695c349764" redirect="" sourceid="" imported="false"]
Mobile Search Ads: This is Google's largest division, making up approximately 34% of its total value. Google dominates all mobile advertising, receiving over half of all mobile ad revenue in 2014. But Facebook Inc.'s (Nasdaq: FB) rapid growth in the space is expected to cause Google's share to drop to 46.8%, according to eMarketer.
Paid Clicks: Q1 2015 paid clicks increased 12% year over year, but that was a slight decline quarter over quarter. Expectations are for a 14% growth rate in Q2 2015.
Share of Search: Latest data from comScore shows that Google commands 64.4% of the U.S. Internet search share market. That figure dwarfs its nearest competitor, Microsoft's Bing, which has 19.8%. Still, Google share ticked down 0.01% in Q1 2015, while Bing's share eked out a 0.03% rise.
YouTube: According to comScore, Google is the market leader in the online video content industry, with 162.14 million unique YouTube viewers. Yet nine years after Google bought YouTube for $1.7 billion, the online video site is roughly just breaking even. Analysts say there's "a lot of junk" on YouTube and that the large number of young users don't buy anything from the ads. Another issue is that YouTube takes up a vast infrastructure, which wipes out the $3.8 billion revenue it brings in each year.
Google shares tend to react wildly following its earnings report. Last quarter, with a clear earnings miss, shares rose 4% after hours.
At $596.72 per share, GOOGL stock is up more than 12.4% year to date.
What Investors Must Know This Week
Stay informed on what's going on in the markets by following us on Twitter @moneymorning.
Related Articles: