The Ford stock price today is down nearly 1%, and it has now dipped 6% in 2015.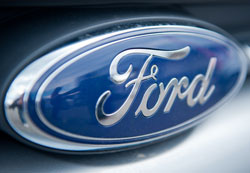 But now is not the time to run from Ford Motor Co. (NYSE: F). In fact, we're presented with a great buying opportunity with shares near $14.50.
The big reason why we like Ford stock so much today is that the company is tapping into a burgeoning new market, one that focuses on millennials and is disrupting the "traditional" auto market.
And Ford is one of the few companies embracing the opportunity…
Ford Motors Embraces the "Sharing Economy"