General Motors Co. (NYSE: GM) is one of the most recognizable brands in the United States and is worth more than $50 billion.
That's why readers regularly ask us, "Should I Buy GM Stock?"
General Motors has grown both sales and profits for years. It also continues to return more money to shareholders via dividends and share buybacks. But still, GM stock has gone nowhere over the last five years.
Investors who bought shares when the automaker went public for the second time on Nov. 18, 2010, at $33 a share, would be losing money today. Wednesday, July 15, GM stock opened at $31.85. That's a dip of 10% year to date.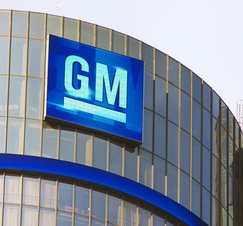 Investors were initially excited in 2010 when GM raised a record $20.1 billon just 17 months after a bankruptcy filing and controversial federal bailout. Enthusiasm, along with GM's share price, has since faded.
Investors who bought GM when it was added to the S&P 500 Index for the second time on June 6, 2013, would also be underwater. That investment is down 10% some two years later, while the S&P 500 collectively is up 28%.
When GM reentered the S&P 500, it was the 79th largest company in the index. The move was supposed to be a vote of confidence from Standard & Poor's. Today, GM's position has slipped to No. 103 on the list of 500.
Many market participants are scratching their heads over GM's lackluster performance.
The auto giant sold a company record 9.92 million cars worldwide in 2014, despite a recall of roughly 30 million vehicles over faulty ignitions. GM's 2014 sales improved 2% year over year.
Sales were robust across most categories, and GM's market share also grew. The Detroit-based company's share of large pickups rose 1% to 38.9%. Its share of large sport utility vehicles climbed 7.8% to 74.7%. European sales rose 3.5%, and deliveries to China jumped 12%.
On March 9, buoyed by healthy sales, GM launched a $5 billion share buyback program. On April 13, GM hiked its dividend 20% to $0.36 a share for a hefty 4.48% yield.
So, what is wrong with GM stock? As it turns out, plenty...
Issues Facing General Motors (NYSE: GM) Stock No. 1: Recalls
GM ushered in 2015 with the recall of 92,000 vehicles in the United States and Canada amid an ignition defect that led to engine stalls.
The recall came on the heels of the 2.6 million recall in 2014 for faulty ignition switches. GM acknowledged it knew about the problem for more than a decade before finally acting.
The death toll from the defective switches has reached 104. Victims' families have been offered compensation of at least $1 million each. Another 191 people injured in crashes caused by the switches have also been made monetary offers.
Some 4,342 claims were received by the Jan. 31 deadline. As of March 31, GM paid $200 million in restitution. The recall crisis has so far resulted in a $1.3 billion write-down.
Continue reading for three more issues mounting for General Motors (NYSE: GM) stock...