The Facebook stock price hit an all-time high of $99.24 Tuesday and closed the session at a record $98.95.
Facebook Inc. (Nasdaq: FB) stock has been on tear in July, climbing more than 13% this month alone.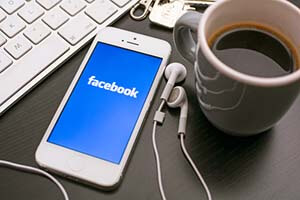 Last week, Facebook became the fastest Standard & Poor's 500 Index component to breach a $250 billion market cap.
As the social media leader continues to grow its brands and expand its reach, "smart money" investors are piling into Facebook stock.
According to Forbes, Facebook is among the top 20 tech stocks that the richest fund billionaires are buying right now. Stanley Druckenmiller, Steve Cohen, and Daniel Och are among the billionaires recently increasing their stake in FB stock.
Among the 50 largest hedge funds, 22 hold shares in Facebook, according to FactSet. That makes Facebook a top 50 holding among the top 50 hedge funds.
The FB stock price will be closely watched over the next week as the company prepares to report Q2 earnings. Here's what to watch for…
Facebook Stock Price in Focus Ahead of Q2 Earnings
The social media behemoth is scheduled to report Q2 results after the close on Wednesday, July 29. Consensus estimates are for earnings per share (EPS) of $0.47. That's up from $0.42 in the same quarter a year ago. Whisper numbers are more bullish, with EPS projections of $0.55.
Analysts have also grown more bullish – as these ratings changes show…