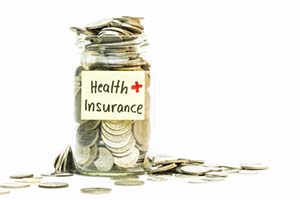 The Cigna share price jumped 4.6% this morning (Thursday) as Anthem Inc. (NYSE: ANTM) closes in on a $48 billion acquisition of Cigna Corp. (NYSE: CI).
At that price, Anthem will be paying roughly $188 per share for Cigna. The Cigna share price today reached an intraday high of $158 in early trading.
The deal would combine two of the nation's top five health insurers. An official announcement on the deal is expected as early as this afternoon.
A combined company would have a market cap of roughly $80 billion. Anthem says the combined company would cover more than 53 million people.
Both companies are giants in the commercial insurance industry. That's the kind of insurance that is provided to employers and consumers.
The Anthem-Cigna deal comes at a time when health insurers are trying to maximize cost efficiency in the face of industry changes due to the Affordable Care Act (Obamacare). Less than a month ago, Aetna Inc. (NYSE: AET) purchased Humana Inc. (NYSE: HUM) for $34 billion.
Back in June, Anthem offered $47.5 billion for Cigna at $184 per share, but that deal was rejected soundly.
Anthem stock climbed 1.3% in early trading following the news. The $41 billion company has seen its stock rise 23% in 2015. The Cigna share price has climbed 50% year to date.
Follow us on Twitter @KyleAndersonMM and @moneymorning.
Like us on Facebook: Money Morning.
Profit Alert: Since Money Morning Executive Editor Bill Patalon launched his Private Briefing program just a few short years ago, he's recommended 192 stocks that have either doubled or tripled in value. The service has completely revolutionized the way people invest. Keep reading to find out more about his extensive research and premium stock picks…