Many investors want to know how to invest in penny stocks because they offer the allure of huge profits in a short period of time.
They can bring triple- or even quadruple-digit gains in a matter of days or weeks.
Take Plug Power Inc. (Nasdaq: PLUG), for instance. On Dec. 6, 2013, the stock was worth just $0.73 per share. After the first week in March 2014, the stock had climbed more than 1,025%.
That's a small jump compared to what some penny stocks have deli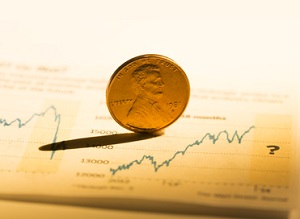 vered. The right penny stock can bank the type of profits that let investors retire early.
Monster Beverage Corp. (Nasdaq: MNST) is the perfect example. In 1995, MNST shares were worth just $0.69 per share. They're worth more than $148 each today.
Investors who bought in when it was still a penny stock are looking at gains of 21,449%. An initial investment of just $10,000 would be worth more than $2.1 million today.
But, of course, not every penny stock is a winner. In fact, very few bring investors these types of returns.
Plus, the penny stock market is littered with scams. Many unwitting investors end up penniless victims after not performing the proper research.
In June 2014, shares of CYNK Technology Corp. (OTCMKTS: CYNK) soared 24,000% to $21.95. But the company was a scam, and the U.S. Securities and Exchange Commission halted trading in mid-July. When trading resumed, shares crashed to $0.20.
In order to help you find the winners and avoid the traps, we put together everything you need to know about how to invest in penny stocks. These three tips will help you bank gains, while avoiding scams…
The Best Penny Stocks Under $5
We've found the three best stocks under $5 to buy today, and they all have triple-digit profit potential.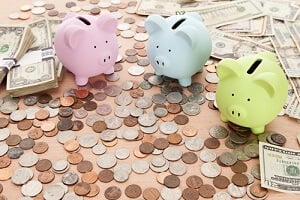 These aren't your average penny stocks. They're all real companies, with real products. You won't be buying into a penny stock scam or a shell company passing itself off as the next best thing.
Each of these stocks under $5 are all priced over $1 too. So you won't be buying shares that trade for fractions of a penny.
Most importantly, they all have solid liquidity. That means you can enter and exit trades easily.
Here are the three best stocks under $5 and why we're so bullish on each one…
Avoid These Penny Stocks
Stocks under $1 are alluring because of their gain potential – but they rarely pay off.
Investors keep going back to these penny stocks, though. It's tempting to invest a few dollars in stocks trading at pennies per share for a chance of some rich returns.
Without question, it is indeed possible to score a big win with penny stocks. But in truth, the odds are against you when trying to hit it big with stocks under $1.