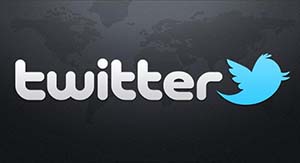 Twitter Inc. (NYSE: TWTR) reported earnings after the closing bell July 28. What the social media company had to say sent Twitter stock into fits…
After an immediate 6% gain, shares began to plummet. The Twitter stock price today hit a 52-week low, down 13.63% to $31.56 a share as of noon ET.
Here's what happened…
Why the Twitter Stock Price Today Is Getting Crushed
TWTR stock got an initial boost because the numbers in Twitter earnings looked solid at first glance.
Q2 2015 revenue rose 61% to $502.4 million, compared with $312.2 million a year earlier. That soared past analyst expectations of $482 million. On further inspection though, Twitter's revenue has been decelerating the last few quarters, including the most recent. (See a chart showing the slowdown of Twitter's revenue growth here…)
But what really sent down the TWTR stock price today is what came shortly after earnings were announced.
In his first earnings call as head of a public company, co-founder Jack Dorsey – who took the reins as interim CEO after Dick Costolo stepped down July 1 – candidly commented on Twitter's failures instead of trumpeting the revenue win.
Dorsey said product announcements "have not yet had meaningful impact on growing our audience," which he called "unacceptable." He also said his company hasn't "done a great job at aligning the entire company" around its strategy.
He also commented frankly on Twitter's continuously flagging user growth – the lifeblood of the company. In Q2, user growth in the United States stalled at 66 million users, the same amount as in Q1. (See a chart showing the deceleration of Twitter's user growth here…)
"This is unacceptable, and we're not happy about it," Dorsey said. He noted, regarding the microblogging site's long-criticized steep consumer learning curve, that using Twitter "should be as easy as looking out your window."
Another Twitter exec, CFO Anthony Noto, followed up with a warning not to expect user growth to improve anytime soon. "We do not expect to see sustained meaningful growth in MAU until we start to reach the mass market. We expect that will take a considerable amount of time."
In other words, Twitter execs essentially told investors not to expect results anytime soon from TWTR stock.
Shares reversed from a 6% gain to a 7.5% loss in the course of the call.
The Bottom Line: The Twitter stock price today is down nearly 14% because of very candid, negative comments from Twitter execs following the July 28 release of Q2 2015 earnings.
While we believe the blunt talk was a refreshing step that helps trust with investors, our opinion on how to play TWTR stock remains unchanged: Twitter must show improvement in user base growth before we'll call its stock a "Buy."
Tweet the author @TaraKateClarke, or leave a comment on Money Morning's Facebook page.
Will This 2016 Presidential Candidate Be a Boost for Tech? Technology is the engine of the U.S. economy. So wouldn't it be nice if we had a president who understood the Internet of Everything, Big Data, cloud computing, and all the other paradigm-altering advances coming out of Silicon Valley at an incredibly rapid pace? Enter this one 2016 hopeful…