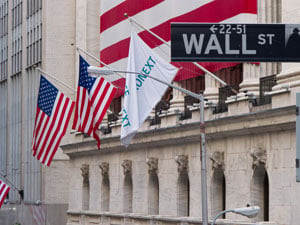 The U.S. Federal Reserve will adjourn its two-day Fed meeting today (Wednesday) as chairwoman Janet Yellen continues to signal for a rate hike by year's end.
There will be a lot to discuss at the Fed meeting today. The Fed's decision will come at a time of general malaise in the world markets.
There's the Chinese stock market crash that began at the end of June. After surging about 60%, the leading stock market benchmark gave up about 30%. It has since stabilized, but the panic is still reverberating through the global markets.
"Grexit" has been averted, and Greece remains in the Eurozone. But the recent Greek bailout – the third in five years – represents a capitulation by the Syriza party and continues the hopeless charade of piling more debt on a country that can't service its existing debt. It's short-term medicine that won't cure the underlying issue, which is that Greece can't pay its debts and won't.
Canada is in "technical recession." Commodity prices have crashed, led by gold and silver. Oil prices continue to collapse. And even the U.S. stock market has been pulling back recently.
The International Monetary Fund (IMF) urged the Fed to hold back on rate hikes until 2016.
The concern for many Fed observers right now is that the global economic picture is so moribund and has a stimulative bias - what with Japanese quantitative easing, Eurozone QE, and market-propping measures from the Chinese government - that should the United States raise rates, it will only reinforce a troubling disinflationary path for the U.S.
Though this is a flawed assessment of how U.S. monetary policy is working and has worked over the last seven years...
What to Watch Out For at Fed Meeting Today
QE is not inflationary. Japan has been pumping its economy with stimulus and conducting QE on and off for the last 15 years, and it's still grappling with deflation.
QE isn't about sending a jolt to consumer spending. It's about managing expectations and sentiment, typically on the back of stock market manipulation in the hope that consumers will begin to start spending.
All QE does is bolster bank reserves and push down interest rates. Building up bank reserves doesn't cause inflation in the consumer economy because bank reserves are not lent out and don't funnel into the private sector as cash that will be used to purchase consumer goods. Bank reserves are what banks lend to each other. It's a bank's checking account, and a certain number of reserves must be held against deposits - typically 10% for the largest banks.
If anything, QE is deflationary.