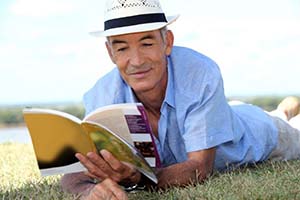 Millions of Americans are currently enrolled in Medicare - and more than 10,000 new members sign up every day, according to AARP.org.
Unfortunately, many of them fall into costly - and sometimes irreversible - pitfalls when they enroll.
The good news is the most common Medicare mistakes are easy to avoid if you know what to look for...
That's why we compiled this short list of the most common Medicare mistakes to avoid. Take a look...
List of 5 Common Medicare Mistakes
Common Medicare Mistake No. 1: Not opting for "Extra Help."
There are billions of dollars devoted to programs to help retirees pay for their prescriptions, health insurance premiums, deductibles, and coinsurance. If your retirement income is thin, find out if you qualify for assistance.
According to the official Social Security website, "Medicare beneficiaries can qualify for Extra Help with their Medicare prescription drug plan costs. The Extra Help is estimated to be about $4,000 per year."
Bottom Line: A little research into the "Extra Help" qualification could save some serious cash.
Common Medicare Mistake No. 2: Signing up at the wrong time.          
Signing up for your Medicare plan too soon or too late can result in serious penalties. According to MyMedicareMatters.org, during your initial Medicare enrollment - the first time you sign up for the program - you can sign up for parts A, B,C, and D:
During the three months before your 65th birthday;
The month of your birthday; and
The three months following your 65th birthday.
There can be long-term, irreversible effects of not signing up properly. The penalty rates vary. For example, the penalty for Part D late enrollment is equivalent to 1% of the cost of a standard Medicare drug plan premium for every month the enrollee delays enrollment. A May 5, 2013, Forbes article outlines how that penalty can play out...
Say a standard Medicare drug plan premium costs $46.00. One percent of that is $0.35. If a new enrollee forgot to sign up for coverage until his or her 66th birthday, that comes out to $4.20 in accrued penalty fees ($0.35 x 12 = $4.20).
The amount is tacked onto the enrollee's monthly premium for life once he or she finally does sign up.
Bottom Line: Know your enrollment window ahead of time and don't miss it.
Common Medicare Mistake No. 3: "Guessing" at what is the right plan.          
Comparing every single plan available for you and your spouse can be very difficult and time-consuming. Sometimes the specifics of each plan are hard to understand. To the end, people grow frustrated and impatient and end up selecting a plan without thorough comparison.
But this isn't something you should leave to guesswork. According to a June 10, 2015, article posted on the National Council of Aging's website, someone about to select his or her plan should, at a minimum, answer the following four questions:
Do I have health insurance from another source?
Do I have any chronic conditions?
Which doctors and hospitals do I use?
Which prescriptions do I need and what pharmacies do I get them from?
Your answers will help you more quickly and accurately narrow down which Medicare plan is right for you.
Bottom Line: Don't guess when it comes to choosing your plan.
Common Medicare Mistake No. 4:  Ignoring Part D because you don't take any prescription drugs.
Many people think, "Why pay Part D premiums if I don't take prescription medicine?" The answer to this question is simple: Chances are you're not psychic, so you don't know what the future holds.
You may fall ill or get injured. And when you do, Part D provides coverage, but only the coverage you signed up for during the enrollment period. That means if you don't have prescription coverage, you'll have to wait until the next open enrollment (up to a year later) to make any adjustments. A March 7, 2014, AARP article advises readers to pick a plan according to the specific medications they're currently on. And if you aren't on any current medications, choose a plan that meets your current needs, as well as those you think may be in your foreseeable future.
Bottom line: Always have prescription coverage.
Common Medicare Mistake No. 5: Choosing Medicare plans solely based on premium amounts.
When comparing plans, investigate and learn about all out-of-pocket costs, not just the premium amount. Such costs include deductibles, co-payments, and more.
You see, while zero or low-premium plans seem attractive, expenses can show up elsewhere come time to pay the bill - and they prove ultimately more costly than a higher-premium plan.
Bottom Line: Study the components of each plan carefully, then decide what's right for you.
Find us on Twitter @moneymorning.com.
He Loves Me, He Loves Me Not, He Loves Me! Conservative billionaire brothers Charles and David Koch have begun to vet GOP nominees for the 2016 presidential race - and there are a billion reasons why candidates want to find favor with these two donors...
Related Articles: