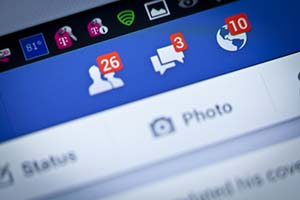 While our 2015 top stock picks tend to feature small-cap stocks with explosive growth, that doesn't mean the only path to gains is sitting on a risky small-cap and hoping for a pop.
In fact, even with the major market indices running into trouble recently, what with the Chinese stock market crash and the uneasiness in Europe, blue-chip stocks have scored some key wins.
One familiar name is Facebook Inc. (Nasdaq: FB). FB stock is up 22% this year. It's doing much the same as it has always done since its IPO, and it's up 150% since it debuted on the Nasdaq in 2012.
It continues to revel in a massive user base of over a billion monthly active users - larger than any other social media company out there. And to this point it has pursued a winning M&A strategy, with 49 acquisitions in the last five years.
"Every time I look at, or think about, what Facebook is doing strategically, I can't help but get excited - feeling as if this is a chance to buy a really good stock at a really good price point," Money Morning Capital Wave Strategist Shah Gilani said. "I believe Facebook's acquisition strategy has been great. As long as [CEO Mark Zuckerberg] keeps using his stock as currency to buy into the future, I'm behind him."
Joining FB stock as a red-hot blue chip this year is Google Inc. (Nasdaq: GOOG, GOOGL). A lot of GOOG stock's big gains came from a one-day 16% jolt it experienced when it crushed earnings on July 17.
And of course, there is Apple Inc. (Nasdaq: AAPL) stock. AAPL stock has lost some ground following earnings last week, but it still is up a rather impressive 11% this year. The recent 5% beating AAPL stock took came when Apple missed iPhone sales forecasts and lowered guidance.
But with nearly $203 billion in cash and its historically consistent earnings beats, it's hard to take Wall Street seriously on this one sell-off.
"Apple has spoiled investors with spectacular earnings beats," Money Morning Associate Editor David Zeiler said. "The AAPL stock sell-off is basically investors throwing a tantrum because they only got two scoops of ice cream instead of three."
For a list of our top 10 2015 top stock picks, check out the table below: